From the past to the present, world-famous chefs proudly serve their specialty menus at Historic Hotels Worldwide restaurants and bars.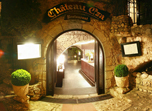 Eze Village, France
Royally perched on magnificent ancient cliffs that soar more than 400 meters above the Mediterranean Sea, the exquisite Chateau Eza welcomes guests to a fairytale enchantment filled with mesmerizing views of the shimmering sea, charmed furnishings and antiques, and dreamlike embellishments and trappings – all tucked away in a magical 1000-year-old medieval village.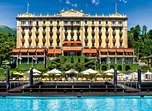 Tremezzo, Italy
Immersed in the beauty of Lake Como offering a spectacular view of the glorious ancient town of Bellagio, and the surrounding Alps, the century old Grand Hotel Tremezzo is a treasured example of the finest authentic Italian-liberty Art Nouveau palaces. With period furnishings, intricate in detail, and unparalleled views, Grand Hotel Tremezzo envelopes the decadent ambiance throughout the walls and invites a sensation of harmony and tranquility.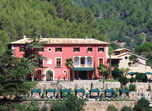 Puigpunyent, Spain
An architectural beauty, Gran Hotel Son Net is the crown jewel of Mallorca, Spain. The 17th-century historic mansion offers exquisitely appointed rooms, authentic cuisine, and a wide array of outdoor entertainment. The recipient of endless accolades, including Trip Advisor's "Certificate of Excellence" 2011, Gran Hotel Son Net features soaring ceilings, important works of art, and grand guestrooms.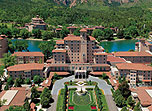 Colorado Springs, Colorado, United States
For over a century, dreamers, farmers, investors, and even a Prussian Count have envisioned a grand future for the Colorado Springs area. One man, Spencer Penrose had the dedication and vision to bring the dream to reality. That dream was The Broadmoor, which officially opened on June 29, 1918 and marks its 90th anniversary in 2008.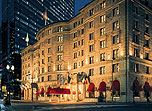 Boston, Massachusetts, United States
The Fairmont Copley Plaza, Boston has been a landmark in Boston's historic Back Bay since 1912. Constructed on the original site of Boston's Museum of Fine Arts, the hotel derives its name from the great American painter John Singleton Copley (1738-1774). The hotel's architect, Henry Janeway Hardenbergh, combined French and Venetian Renaissance influences on the building's facade.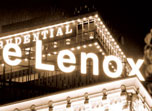 Boston, Massachusetts, United States
As much a Boston landmark as Fenway Park or Faneuil Hall, the handsome Italianate structure in Copley Square famously known as the Lenox was built in 1900 in just eight months at a cost of $1.1 million -- one of the first hotels constructed in Boston's Back Bay.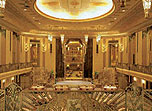 Cincinnati, Ohio, United States
The Hilton Cincinnati Netherland Plaza is a true French Art Deco masterpiece. Opened in 1931, the hotel was an integral part of the first multi-use complex in the United States. Described as a "city within a city," the complex featured an office tower, hotel, fully automated garage, shopping complex and restaurants. Today, the hotel is the city's crown jewel.
Famous Chefs
Your search returned 7 results.