Celebrated dining rooms of Historic Hotels Worldwide member hotels have provided the settings for noteworthy events in history.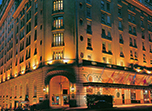 Buenos Aires, Argentina
Originally built in 1932, Alvear Palace Hotel is a luxury historic destination in Buenos Aires, Argentina combining European elegance, opulent accommodations, cutting edge technology, and impeccable personalized service. Boasting magnificent architecture and decor, the hotel offers 197 accommodations, a variety of refined dining establishments, versatile meeting and event spaces, and a state-of-the-art spa and wellness center to meet the needs of every guest.
Buenos Aires, Argentina
Originally entertaining the dignified members and notable visitors of Club Francés, a community of prominent French-born residents of Buenos Aires, Hotel Club Francés Buenos Aires is a distinguished establishment reminiscent of a Parisan townhouse consecrating its dynamic history symbolizing the French and Argentine alliance.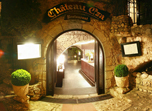 Eze Village, France
Royally perched on magnificent ancient cliffs that soar more than 400 meters above the Mediterranean Sea, the exquisite Chateau Eza welcomes guests to a fairytale enchantment filled with mesmerizing views of the shimmering sea, charmed furnishings and antiques, and dreamlike embellishments and trappings – all tucked away in a magical 1000-year-old medieval village.
Toronto, Ontario, Canada
Known as "The King Eddy," The Omni King Edward Hotel is a luxury historic hotel in Toronto, Canada offering 301 newly-refurbished accommodations, grand meeting and event venues, and convenient amenities and services. For over a century, the hotel has served fine dining and impeccable hospitality to local and visiting luminaries.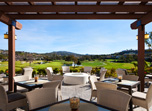 Carlsbad, California, United States
Boasting luxury accommodations, America's first full-service spa, and championship golf courses, Omni La Costa Resort & Spa is a historic retreat affording a true Southern California ambiance and picturesque natural landscape.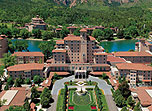 Colorado Springs, Colorado, United States
For over a century, dreamers, farmers, investors, and even a Prussian Count have envisioned a grand future for the Colorado Springs area. One man, Spencer Penrose had the dedication and vision to bring the dream to reality. That dream was The Broadmoor, which officially opened on June 29, 1918 and marks its 90th anniversary in 2008.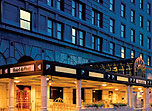 Wilmington, Delaware, United States
January 15, 1913, saw the opening of Wilmington's Hotel du Pont, one of the most lavish hotels of America's Gilded Age and an immediate rival to Europe's finest hotels. Today, the Wilmington, Delaware hotel is situated in the heart of the picturesque and historic Brandywine Valley. Hotel du Pont is as rich in history as it is in atmosphere; reminiscent of a time of craftsmanship and courtesy, a time of ease and elegance, and a time of sophistication and style.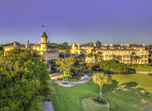 Jekyll Island, Georgia, United States
Nestled amid live oak trees draped in Spanish moss, this Victorian landmark enjoys a setting of unspoiled natural beauty on Jekyll Island. The island is protected from extensive development by the state of Georgia and has miles of beaches and forest waiting to be explored. Here, millionaires wintered in scenic seclusion for decades, enjoying many amenities and privileges.
Boston, Massachusetts, United States
As you pass through the sculpted bronze doors of this historic hotel, you are enveloped in the charm and timeless beauty that have made the Omni Parker House a Boston landmark since 1855.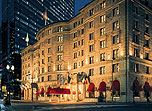 Boston, Massachusetts, United States
The Fairmont Copley Plaza, Boston has been a landmark in Boston's historic Back Bay since 1912. Constructed on the original site of Boston's Museum of Fine Arts, the hotel derives its name from the great American painter John Singleton Copley (1738-1774). The hotel's architect, Henry Janeway Hardenbergh, combined French and Venetian Renaissance influences on the building's facade.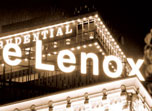 Boston, Massachusetts, United States
As much a Boston landmark as Fenway Park or Faneuil Hall, the handsome Italianate structure in Copley Square famously known as the Lenox was built in 1900 in just eight months at a cost of $1.1 million -- one of the first hotels constructed in Boston's Back Bay.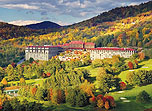 Asheville, North Carolina, United States
The Omni Grove Park Inn is one of the South's best-loved resorts. Built in 1913 with granite stones mined from Sunset Mountain, the resort overlooks the city of Asheville, N.C., and provides majestic views of the Blue Ridge Mountains. With its distinctive undulating red clay tile roof and original Roycroft furnishings and fixtures, The Grove Park Inn captures the essence of the Arts and Crafts movement.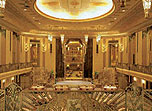 Cincinnati, Ohio, United States
The Hilton Cincinnati Netherland Plaza is a true French Art Deco masterpiece. Opened in 1931, the hotel was an integral part of the first multi-use complex in the United States. Described as a "city within a city," the complex featured an office tower, hotel, fully automated garage, shopping complex and restaurants. Today, the hotel is the city's crown jewel.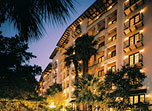 San Antonio, Texas, United States
Ideally nestled along the historic River Walk in downtown San Antonio, the Omni La Mansión del Rio is where history comes alive. The Texas Historical Commission and the San Antonio Conservation Society have designated Omni La Mansión del Rio as a historical treasure. The historic hotel includes 338 comfortably appointed guest rooms and suites, the award-winning Las Canarias restaurant and its Texas Hill Country-infused menu, flexible meeting and event space and unparalleled service standards.
Famous Dining Rooms
Your search returned 14 results.