Historic beverages and signature cocktails have originated at many Historic Hotels Worldwide member hotels, mixing spirits from the past with flavors of the present.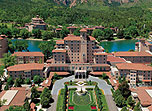 Colorado Springs, Colorado, United States
For over a century, dreamers, farmers, investors, and even a Prussian Count have envisioned a grand future for the Colorado Springs area. One man, Spencer Penrose had the dedication and vision to bring the dream to reality. That dream was The Broadmoor, which officially opened on June 29, 1918 and marks its 90th anniversary in 2008.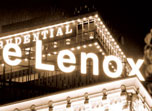 Boston, Massachusetts, United States
As much a Boston landmark as Fenway Park or Faneuil Hall, the handsome Italianate structure in Copley Square famously known as the Lenox was built in 1900 in just eight months at a cost of $1.1 million -- one of the first hotels constructed in Boston's Back Bay.
Famous Beverages
Your search returned 2 results.