Historic beverages and signature cocktails have originated at many Historic Hotels Worldwide member hotels, mixing spirits from the past with flavors of the present.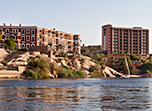 Aswan, Egypt
A 19th-century Victorian Palace, the iconic Sofitel Legend Old Cataract Aswan affords an authentic, magical experience on the banks of the river Nile. Discover sophisticated interiors by Sybille de Margerie in the historic Palace, a world of Moorish arches, exquisite refined dining, and luxurious accommodations in one of the 138 guestrooms and suites.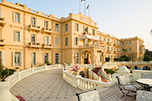 Luxor, Egypt
Built in 1886, Sofitel Winter Palace Luxor is a historic treasure perched on the Nile River amid luxuriant tropical gardens and ancient temples. Blending rich colonial design with the glory of Pharaonic times, this Luxor, Egypt hotel boasts sumptuous accommodations in 92 guestrooms and suites that have be the choice destination among luminaries and dignitaries for over a century.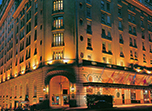 Buenos Aires, Argentina
Originally built in 1932, Alvear Palace Hotel is a luxury historic destination in Buenos Aires, Argentina combining European elegance, opulent accommodations, cutting edge technology, and impeccable personalized service. Boasting magnificent architecture and decor, the hotel offers 197 accommodations, a variety of refined dining establishments, versatile meeting and event spaces, and a state-of-the-art spa and wellness center to meet the needs of every guest.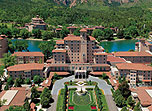 Colorado Springs, Colorado, United States
For over a century, dreamers, farmers, investors, and even a Prussian Count have envisioned a grand future for the Colorado Springs area. One man, Spencer Penrose had the dedication and vision to bring the dream to reality. That dream was The Broadmoor, which officially opened on June 29, 1918 and marks its 90th anniversary in 2008.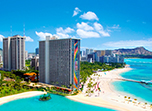 Honolulu, Hawaii, United States
As Waikiki's only true destination resort, Hilton Hawaiian Village® Waikiki Beach Resort offers the perfect mix of exceptional resort accommodations and classic Hawaiian hospitality. Originally developed by industrialist Henry J. Kaiser in 1955, this historic Honolulu hotel affords the widest stretch of white sand on Waikiki, a serene beachfront lagoon, lush tropical gardens and cascading waterfalls, majestic views of Diamond Head and romantic seaside sunsets.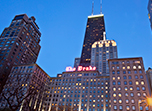 Chicago, Illinois, United States
Set in the prestigious Gold Coast neighborhood at the start of the Magnificent Mile, The Drake Hotel is a historic Chicago landmark featuring breathtaking views of Lake Michigan, 535 thoughtfully-appointed guestrooms and 74 suites, indulgent amenities, lavish ballrooms and event venues, and unparalleled service.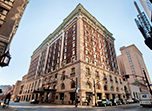 Louisville, Kentucky, United States
One of the grandest, luxury hotels in Kentucky, the Seelbach Hilton is a Beaux-Arts landmark located in the heart of downtown Louisville's business and entertainment district. Experience Louisville in one of Seelbach Hilton's 321 luxurious accommodations or a variety of exquisite historic restaurants and bars, including The Oakroom, Kentucky's first and only AAA Five-Diamond Restaurant.
Baton Rouge, Louisiana, United States
After more than $70 million in renovations, the former Heidelberg Hotel has been reborn as Hilton Baton Rouge Capitol Center Hotel. Adjacent to the Shaw Center and River Center Convention Center, it is less than five minutes from the Louisiana State Capitol and only three miles from Louisiana State University.
Boston, Massachusetts, United States
As you pass through the sculpted bronze doors of this historic hotel, you are enveloped in the charm and timeless beauty that have made the Omni Parker House a Boston landmark since 1855.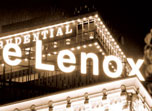 Boston, Massachusetts, United States
As much a Boston landmark as Fenway Park or Faneuil Hall, the handsome Italianate structure in Copley Square famously known as the Lenox was built in 1900 in just eight months at a cost of $1.1 million -- one of the first hotels constructed in Boston's Back Bay.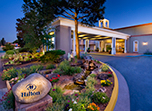 Santa Fe, New Mexico, United States
Capturing the unique New Mexico heritage and the spirit of the Southwest, the Hilton Santa Fe Historic Plaza hotel combines the elegance of a bygone era with sophisticated conveniences. This landmark hotel features 158 thoughtfully-appointed guestrooms and suites, over 7,000 sq ft of meeting and event space, casual and refined dining experiences, and proximity to Santa Fe's most significant attractions, including the Georgia O'Keeffe Museum, Museum Hill, and Loretto Chapel.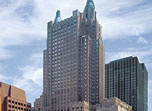 New York, New York, United States
For more than a century, The Waldorf - Astoria Hotel has combined luxury with a wealth of amenities and services. This 42-story Art-Deco hotel, located in mid-town Manhattan, beckons New Yorkers and visitors alike.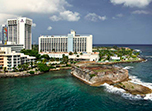 San Juan, Puerto Rico, United States
From the alluring island of Puerto Rico and the vibrant city of San Juan, the Caribe Hilton is a AAA Four Diamond award-winning beach resort where ordinary ceases to exist and paradise never ends. Featuring a secluded beach, oceanfront swimming pools, nine restaurants, a full-service spa, and 65,000 sq ft of meeting space, the historic Caribe Hilton boasts the ultimate Caribbean experience.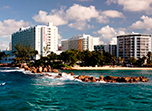 San Juan, Puerto Rico, United States
Situated between the Atlantic Ocean and Condado Lagoon, The Condado Plaza Hilton is a historic San Juan, Puerto Rico destination elevating the luxury accommodation, dining, meeting, and hospitality experience.
Famous Beverages
Your search returned 14 results.