Historic Hotels Worldwide member hotels offer a variety of legendary recipes and time-tested menus that have been savored around the globe.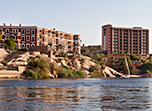 Aswan, Egypt
A 19th-century Victorian Palace, the iconic Sofitel Legend Old Cataract Aswan affords an authentic, magical experience on the banks of the river Nile. Discover sophisticated interiors by Sybille de Margerie in the historic Palace, a world of Moorish arches, exquisite refined dining, and luxurious accommodations in one of the 138 guestrooms and suites.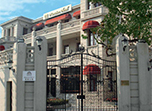 Shanghai, , China
Ideally located in the city of Shanghai, The Mansion Hotel is a perfect place to begin a China adventure. Dating back to 1932, this world-class hotel combines a rich history with luxury conveniences to ensure a comfortable and memorable stay.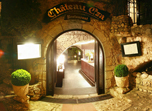 Eze Village, France
Royally perched on magnificent ancient cliffs that soar more than 400 meters above the Mediterranean Sea, the exquisite Chateau Eza welcomes guests to a fairytale enchantment filled with mesmerizing views of the shimmering sea, charmed furnishings and antiques, and dreamlike embellishments and trappings – all tucked away in a magical 1000-year-old medieval village.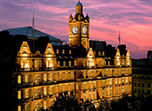 London, United Kingdom
Blending classic elegance and modern luxury, The Landmark London offers stunning facilities and thoughtful amenities amid the vibrant city life in England's capital city.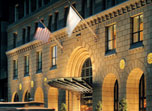 San Francisco, California, United States
The Omni San Francisco Hotel provides luxury accommodations in the heart of downtown San Francisco - the jewel of California. This beautiful Nob Hill hotel is located right on the cable car line and is only a short walk to Union Square, the San Francisco neighborhood that has become a mecca for high-end shopping and art galleries.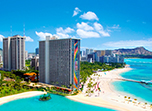 Honolulu, Hawaii, United States
As Waikiki's only true destination resort, Hilton Hawaiian Village® Waikiki Beach Resort offers the perfect mix of exceptional resort accommodations and classic Hawaiian hospitality. Originally developed by industrialist Henry J. Kaiser in 1955, this historic Honolulu hotel affords the widest stretch of white sand on Waikiki, a serene beachfront lagoon, lush tropical gardens and cascading waterfalls, majestic views of Diamond Head and romantic seaside sunsets.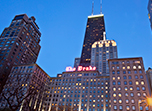 Chicago, Illinois, United States
Set in the prestigious Gold Coast neighborhood at the start of the Magnificent Mile, The Drake Hotel is a historic Chicago landmark featuring breathtaking views of Lake Michigan, 535 thoughtfully-appointed guestrooms and 74 suites, indulgent amenities, lavish ballrooms and event venues, and unparalleled service.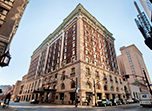 Louisville, Kentucky, United States
One of the grandest, luxury hotels in Kentucky, The Seelbach Hilton Louisville is a Beaux-Arts landmark located in the heart of downtown Louisville's business and entertainment district. Experience Louisville in one of Seelbach Hilton's 321 luxurious accommodations or a variety of exquisite historic restaurants and bars, including The Oakroom, Kentucky's first and only AAA Five-Diamond Restaurant.
Boston, Massachusetts, United States
As you pass through the sculpted bronze doors of this historic hotel, you are enveloped in the charm and timeless beauty that have made the Omni Parker House a Boston landmark since 1855.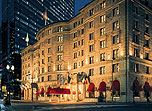 Boston, Massachusetts, United States
The Fairmont Copley Plaza, Boston has been a landmark in Boston's historic Back Bay since 1912. Constructed on the original site of Boston's Museum of Fine Arts, the hotel derives its name from the great American painter John Singleton Copley (1738-1774). The hotel's architect, Henry Janeway Hardenbergh, combined French and Venetian Renaissance influences on the building's facade.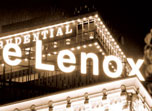 Boston, Massachusetts, United States
As much a Boston landmark as Fenway Park or Faneuil Hall, the handsome Italianate structure in Copley Square famously known as the Lenox was built in 1900 in just eight months at a cost of $1.1 million -- one of the first hotels constructed in Boston's Back Bay.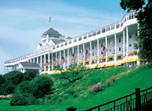 Mackinac Island, Michigan, United States
The old-world elegance of Grand Hotel envelops you the moment you step onto Mackinac Island and board a horse-drawn carriage taxi or stroll the short distance to the hotel. Either way, your passage will be peaceful; cars aren't allowed on Mackinac Island -- one of the many traditions that still reign from the opening days of Grand Hotel back in 1887.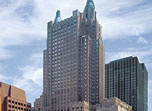 New York, New York, United States
For more than a century, The Waldorf - Astoria Hotel has combined luxury with a wealth of amenities and services. This 42-story Art-Deco hotel, located in mid-town Manhattan, beckons New Yorkers and visitors alike.
Famous Recipes & Menus
Your search returned 13 results.