Legendary golf is enjoyed at many of the Historic Hotels Worldwide member hotels. Sloping greens, pleasing curves, and breathtaking scenery can be found at historic golf resorts, ensuring a championship experience for any golf enthusiast.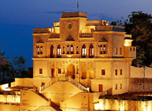 Rishikesh, India
Deep in Tehri Garhwal in the heart of a majestic Himalayan mountain range dwells Ananda in the Himalayas. Housed among the mythological Sal forest with views of the Ganga drifting in the distance, Ananda provides a spiritual retreat, committed to the traditional Indian practices of Yoga, Ayurveda, and Vendanta, creating harmony between mind, body, and soul, and complementing the ethereal natural beauty that surrounds this serene area.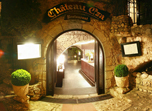 Eze Village, France
Royally perched on magnificent ancient cliffs that soar more than 400 meters above the Mediterranean Sea, the exquisite Chateau Eza welcomes guests to a fairytale enchantment filled with mesmerizing views of the shimmering sea, charmed furnishings and antiques, and dreamlike embellishments and trappings – all tucked away in a magical 1000-year-old medieval village.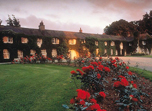 Dunlavin, Ireland
Originally built in 1798, converted from Queen Anne stables, Rathsallagh House is a romantic countryside manor amid 530 acres of serene green fields, designated by a lush walled garden. Surrounded by the world-class Rathsallagh Golf Club, Rathsallagh House is an intimate property, boasting 29 unique guestrooms, an award-winning dining room serving an updated Irish country-style cooking, and intimate venues for weddings, board meetings, and other private events.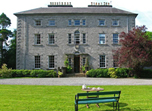 Riverstown, Ireland
A stunning mile-long avenue crossing the River Unshin and winding through ancient woods and deer pastures leads to the enormous front door of Coopershill House, an 18th-century luxury countryside hotel on a 500-acre private estate in the heart of County Sligo, Ireland.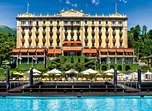 Tremezzo, Italy
Immersed in the beauty of Lake Como offering a spectacular view of the glorious ancient town of Bellagio, and the surrounding Alps, the century old Grand Hotel Tremezzo is a treasured example of the finest authentic Italian-liberty Art Nouveau palaces. With period furnishings, intricate in detail, and unparalleled views, Grand Hotel Tremezzo envelopes the decadent ambiance throughout the walls and invites a sensation of harmony and tranquility.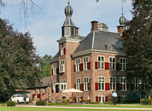 Hierden, Netherlands
Amid the vibrant gardens and crisp ponds in the charming village of Hierden, Netherlands, Kasteel de Essenburgh is a treasured historic estate with romantic elements. Built in 1652, the castle was originally built as a personal residence occupied by wealthy families for centuries until the mid 20th century.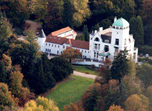 Molenhoek, Netherlands
Originally built in 1903 as the personal residence and hunting lodge of Baron Jan Jacob Luden, Landgoed Jachtslot de Mookerheide is a luxury historic hotel surrounded by a thick green forest reminiscent of a classic romantic fairytale setting. Constructed in an Art Nouveau architectural style, the castle has been carefully restored to feature original fixings of the structure and beautifully detailed interior.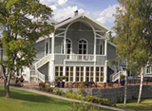 Finstadjordet, Norway
Offering the serenity and refreshing escape of the countryside, Losby Gods Hotel dates back 300 years to the lucrative timber trade. A large estate comprised of three factories, Losby Gods is a beautiful mid-19th century property featuring its own golf facility with two courses, a driving range, and tennis courts.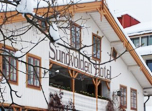 Krokkleiva, Norway
For over 350 years, Sundvolden Hotel has been the choice historic experience for tradesmen, farmers, artists, royalty and travelers from the furthest corners of the globe. Offering 257 spacious guestrooms and creative and comforting cuisine at the property's a la carte restaurant Anno 1648, Sundvolden Hotel is a luxury retreat rich in heritage and tradition.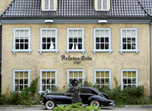 Moss, Norway
A history rich in entertaining and generous hospitality, Hotell Refsnes Gods has earned its reputation as a choice destination to experience tranquil luxury on the Jeloy island in Moss, Norway, just an hour outside of Oslo. Originally a lavish private residence, Hotell Refsnes Gods was frequented by luminaries and dignitaries that have left their mark on the property, including artists Edvard Munch who inspired The Munch Restaurant and King Oscar II who is celebrated by the historic King Hall.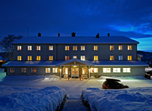 Oyer, Norway
Dating back to the 1400s, Nermo Hotell & Apartments was originally a modest guesthouse among a potato and grain farm for fishermen and hunters seeking adventure among the valleys of Gudbrandsdalen and Østerdalen. Today, the property offers 32 spacious and comfortable guestrooms and 53 apartments featuring magnificent soaring views of the valley and Oyer mountains.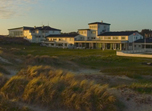 Sola, Norway
With front row seats to the North Sea, Sola Strand Hotel has been an idyllic example of the perfect beach vacation for decades. The interior of the property transports guests to a historic life at sea with the floors and walls lined and decorated by materials of old vessels. Sola Strand Hotel has thrived through occupation during World War II and nearly a century of careful preservation.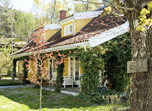 Tjome, Norway
Built in 1845, in the heart of a park on the Oslo fjord coastline, Engo Gard has been an idyllic country inn since the twenties. Originally known as Pihls Pensjonat, the modest guesthouse was slowly expanded and restored to great the luxury historic hotel it stands today. Engo Gard has converted its property to house 44 guestrooms, a renown restaurant with private wine cellar, and other exciting facilities.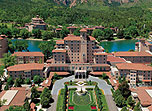 Colorado Springs, Colorado, United States
For over a century, dreamers, farmers, investors, and even a Prussian Count have envisioned a grand future for the Colorado Springs area. One man, Spencer Penrose had the dedication and vision to bring the dream to reality. That dream was The Broadmoor, which officially opened on June 29, 1918 and marks its 90th anniversary in 2008.
Golf Resorts
Your search returned 14 results.