While civilizations have come and gone, various members of Historic Hotels Worldwide believe that paranormal guests have remained. Dating from the Medieval period, many historic hotels and castles are rumored to have resident ghosts, providing a mysterious and memorable stay.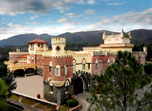 Valle Hermoso (Cordoba), Argentina
El Castillo is a family owned, eco-sustainable 5-star hotel/training center, built following a 3-year refurbishment of a 19th century castle.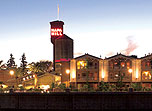 Napa, California, United States
Nestled into the heart of Napa Valley, the Napa River Inn stands out as an upscale boutique hotel offering traditional comfort, convenience, and personal service to both leisure and business travelers. Surrounded by the valley's world-renowned vineyards, beautiful scenery, excellent restaurants, and favorable climate, the inn sits snugly along the banks of the Napa River on 2.5 riverfront acres.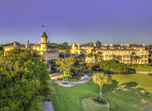 Jekyll Island, Georgia, United States
Nestled amid live oak trees draped in Spanish moss, this Victorian landmark enjoys a setting of unspoiled natural beauty on Jekyll Island. The island is protected from extensive development by the state of Georgia and has miles of beaches and forest waiting to be explored. Here, millionaires wintered in scenic seclusion for decades, enjoying many amenities and privileges.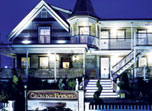 Provincetown, Massachusetts, United States
At the tip of Cape Cod's distinctive tip sits the eclectic village of Provincetown, home to the magnificent Crowne Pointe Historic Inn, where luxury meets history. Originally established a bustling seaport, Provincetown was once inhabited by a rowdy mix of smugglers, outlaws and raucous mariners. Today, the Crowne Pointe Historic Inn boasts charming accommodations, unrivaled service, and a unique historic experience.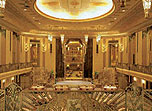 Cincinnati, Ohio, United States
The Hilton Cincinnati Netherland Plaza is a true French Art Deco masterpiece. Opened in 1931, the hotel was an integral part of the first multi-use complex in the United States. Described as a "city within a city," the complex featured an office tower, hotel, fully automated garage, shopping complex and restaurants. Today, the hotel is the city's crown jewel.
Memphis, Tennessee, United States
Historian David Cohn once wrote, "The Mississippi Delta begins in the lobby of The Peabody Hotel… If you stand near its fountain in the middle of the lobby… ultimately you will see everybody who is anybody in the Delta…" Truly, in the minds of many, The Peabody is Memphis.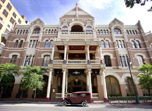 Austin, Texas, United States
The claim that everything's bigger in Texas shouldn't merely be taken literally. Witness the Driskill, Texas' premier luxury hotel positioned in the heart of the state capital.
Haunted Hotels
Your search returned 7 results.