Historic restaurants located within Historic Hotels Worldwide member hotels serve heritage dining experiences that are as distinctly original as their historic menus.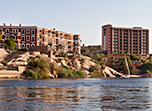 Aswan, Egypt
A 19th-century Victorian Palace, the iconic Sofitel Legend Old Cataract Aswan affords an authentic, magical experience on the banks of the river Nile. Discover sophisticated interiors by Sybille de Margerie in the historic Palace, a world of Moorish arches, exquisite refined dining, and luxurious accommodations in one of the 138 guestrooms and suites.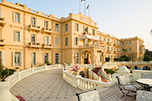 Luxor, Egypt
Built in 1886, Sofitel Winter Palace Luxor is a historic treasure perched on the Nile River amid luxuriant tropical gardens and ancient temples. Blending rich colonial design with the glory of Pharaonic times, this Luxor, Egypt hotel boasts sumptuous accommodations in 92 guestrooms and suites that have be the choice destination among luminaries and dignitaries for over a century.
Toronto, Ontario, Canada
Known as "The King Eddy," The Omni King Edward Hotel is a luxury historic hotel in Toronto, Canada offering 301 newly-refurbished accommodations, grand meeting and event venues, and convenient amenities and services. For over a century, the hotel has served fine dining and impeccable hospitality to local and visiting luminaries.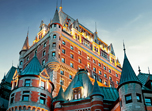 Québec City, Quebec, Canada
Rich in heritage, Fairmont Le Château Frontenac is an urban resort, nestled in the hart of Old Quebec, that seduces with its historic charm, distinctive elegance, world-class hospitality and magic touch. Once the site of personal residence of the English and French governors, Fairmont Le Château Frontenac stands high on Cap Diamant, overlooking the majestic St. Lawrence River.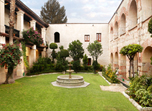 Oaxaca, Mexico
Enchanted by floral gardens, brilliant courtyards, and serene fountains, Quinta Real Oaxaca is a romantic luxury hotel nestled in the historic center of Oaxaca, Mexico. Built in 1576, the property was originally the Convent of Santa Catalina de Siena and much of the original structure has been carefully restored and remains displayed to this day, including frescoes and restored tile floors.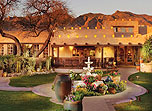 Tucson, Arizona, United States
In 1929, John and Helen Murphey created Hacienda del Sol Guest Ranch Resort, a desert oasis and "home away from home" ranch school for girls only. Inspired by early Moorish architecture, it showcases many details that were crafted by the Murpheys themselves.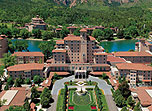 Colorado Springs, Colorado, United States
For over a century, dreamers, farmers, investors, and even a Prussian Count have envisioned a grand future for the Colorado Springs area. One man, Spencer Penrose had the dedication and vision to bring the dream to reality. That dream was The Broadmoor, which officially opened on June 29, 1918 and marks its 90th anniversary in 2008.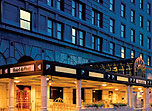 Wilmington, Delaware, United States
January 15, 1913, saw the opening of Wilmington's Hotel du Pont, one of the most lavish hotels of America's Gilded Age and an immediate rival to Europe's finest hotels. Today, the Wilmington, Delaware hotel is situated in the heart of the picturesque and historic Brandywine Valley. Hotel du Pont is as rich in history as it is in atmosphere; reminiscent of a time of craftsmanship and courtesy, a time of ease and elegance, and a time of sophistication and style.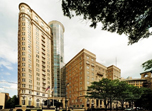 Atlanta, Georgia, United States
An icon in midtown Atlanta, Georgia, nestled on the historic Peachtree Street across the street from the fabulous Fox Theatre, the Georgian Terrace is a luxury hotel affording exquisite accommodations and excellent service.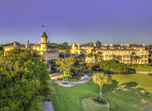 Jekyll Island, Georgia, United States
Nestled amid live oak trees draped in Spanish moss, this Victorian landmark enjoys a setting of unspoiled natural beauty on Jekyll Island. The island is protected from extensive development by the state of Georgia and has miles of beaches and forest waiting to be explored. Here, millionaires wintered in scenic seclusion for decades, enjoying many amenities and privileges.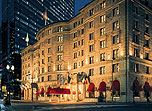 Boston, Massachusetts, United States
The Fairmont Copley Plaza, Boston has been a landmark in Boston's historic Back Bay since 1912. Constructed on the original site of Boston's Museum of Fine Arts, the hotel derives its name from the great American painter John Singleton Copley (1738-1774). The hotel's architect, Henry Janeway Hardenbergh, combined French and Venetian Renaissance influences on the building's facade.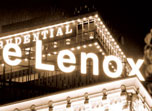 Boston, Massachusetts, United States
As much a Boston landmark as Fenway Park or Faneuil Hall, the handsome Italianate structure in Copley Square famously known as the Lenox was built in 1900 in just eight months at a cost of $1.1 million -- one of the first hotels constructed in Boston's Back Bay.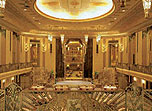 Cincinnati, Ohio, United States
The Hilton Cincinnati Netherland Plaza is a true French Art Deco masterpiece. Opened in 1931, the hotel was an integral part of the first multi-use complex in the United States. Described as a "city within a city," the complex featured an office tower, hotel, fully automated garage, shopping complex and restaurants. Today, the hotel is the city's crown jewel.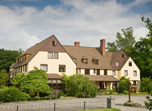 Hawley, Pennsylvania, United States
This beautiful and serene inn is a top 25 AAA 4-Diamond Historic Hotel, decorated with carefully chosen Arts & Crafts style furnishings such as hand-screened Bradbury and Bradbury wallpapers and hand-made Fulper tiles. The 21 rooms are true to the Arts and Crafts style and enhanced with featherbeds, luxury linens, and modern amenities. Environmentally responsible as well, the inn has been recognized for its water and energy conservation.
Historic Restaurants
Your search returned 14 results.