History was written on the back of a horse, and select members of Historic Hotels Worldwide feature equine activities, either onsite or nearby.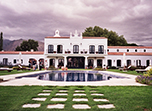 Cafayate, , Argentina
Originally converted from its antiquated purpose, Patios de Cafayate offers travelers spacious Argentinian accommodations with a classic ambiance and relics from the original estate it was crafted as back in 1740. With countless onsite activities, guests can enjoy walking tours, a luxurious outdoor pool, a visit to the winery, or downtime in the hotel's Reading Room. Whatever their preference, visitors will find availability for both respite and activity at the coveted Patios de Cafayate.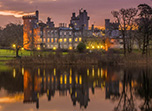 County Clare, , Ireland
Ireland's most magical address, Dromoland Castle Hotel, has been welcoming guests since the 16th century. It is the ancestral home of the O'Briens of Dromoland, with a lineage that dates back over 1,000 years to one of the last High Kings of Ireland, Brian Boru. The castle was massively updated and renovated in the 1820s, with additions, carvings, and priceless art, and little having changed since then.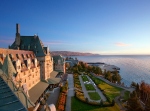 Charlevoix, Quebec, Canada
Fairmont Le Manoir Richelieu overlooks the picturesque St Lawrence River on top of Point-au-Pic, an area known for its hospitality and inspiring landscapes. It was built to accommodate growing tourism in the area due to the great salmon fishing that was discovered in the mid-1700s.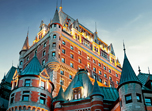 Québec City, Quebec, Canada
Rich in heritage, Fairmont Le Château Frontenac is an urban resort, nestled in the heart of Old Quebec, that seduces with its historic charm, distinctive elegance, world-class hospitality and magic touch. Once the site of personal residence of the English and French governors, Fairmont Le Château Frontenac stands high on Cap Diamant, overlooking the majestic St. Lawrence River.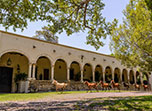 Teuchitlán, , Mexico
Set on a 16th century Mexican estate, Hacienda Labor de Rivera is an elegant luxury boutique spa hotel. It is 4.8 km from the town of Teuchitlán and 7 km from the Zona Arqueológica Guachimontones. The whole region, including the nearby tequila distilleries, is on the UNESCO World Heritage List.
Colorado Springs, Colorado, United States
For over a century, dreamers, farmers, investors, and even a Prussian Count have envisioned a grand future for the Colorado Springs area. One man, Spencer Penrose had the dedication and vision to bring the dream to reality. That dream was The Broadmoor, which officially opened on June 29, 1918 and marks its 90th anniversary in 2008.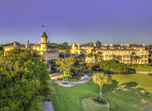 Jekyll Island, Georgia, United States
Nestled amid live oak trees draped in Spanish moss, this Victorian landmark enjoys a setting of unspoiled natural beauty on Jekyll Island. The island is protected from extensive development by the state of Georgia and has miles of beaches and forest waiting to be explored.  Here, millionaires wintered in scenic seclusion for decades, enjoying many amenities and privileges.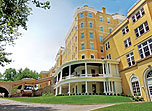 French Lick, Indiana, United States
Through detailed renovation, restoration and an extreme passion for refurbishing the past, French Lick Resort Casino, established in 1845, has re-opened its doors and returned to its original charm and grandeur. For over two centuries the Pluto Mineral Springs and its medicinal waters have drawn visitors to French Lick and our legendary resort.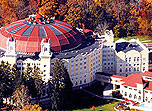 West Baden Springs, Indiana, United States
An architectural marvel, West Baden Springs Hotel is the crown jewel of French Lick Resort's $500 million restoration. The turn-of-the century National Historic Landmark offers 246 exquisitely appointed rooms, a world-class spa, championship golf, and a wide array of dining and entertainment options.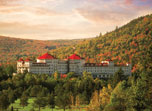 Bretton Woods, New Hampshire, United States
Mount Washington Resort was the creation of industrialist Joseph Stickney, who built The Mount Washington Hotel in 1902.  The sparking white and red-roofed Spanish Renaissance-style hotel, with its grand, colonnaded veranda, was the setting for the historic Bretton Woods Monetary Conference in 1944.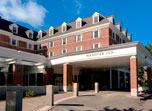 Hanover, New Hampshire, United States
General Ebenezer Brewster, whose home occupied the present site of the Inn, founded the Dartmouth Hotel in 1780 but later burned to the ground and was replaced two years later on the same site by the Wheelock Hotel. From 1901 - 1903, Dartmouth College carried out extensive renovations to the facility, which was then renamed the Hanover Inn.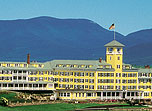 Whitefield, New Hampshire, United States
On a rainy night in 1865, a group of travelers en route to Montreal was stranded when their stagecoach hit a muddy rut and overturned. Despite the late hour, they found a warm welcome at the nearby Dodge farmhouse and were so captivated by the hospitality of their hosts and the spectacular surroundings that they prolonged their stay.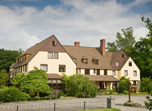 Hawley, Pennsylvania, United States
This beautiful and serene inn is a top 25 AAA 4-Diamond Historic Hotel, decorated with carefully chosen Arts & Crafts style furnishings such as hand-screened Bradbury and Bradbury wallpapers and hand-made Fulper tiles. The 21 rooms are true to the Arts and Crafts style and enhanced with featherbeds, luxury linens, and modern amenities. Environmentally responsible as well, the inn has been recognized for its water and energy conservation.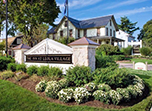 Leola, Pennsylvania, United States
Located in Pennsylvania Dutch Country near Lancaster, The Inn at Leola Village --an exercise in historic preservation--opened in 2000 after acquiring a local farm slated for demolition. Guests can stay in three of the five restored agricultural structures including two 19th-century farmhouses and a tobacco barn.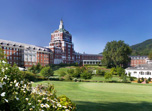 Hot Springs, Virginia, United States
For over two and a half centuries, The Omni Homestead Resort has offered genuine Southern hospitality amid the Allegheny Mountains, boasting beautiful accommodations, championship golf courses, and an expansive conference center. A designated National Historic Landmark, this luxury resort offers modern amenities without compromising its historic charm.
Hotels With Horse Riding
Your search returned 15 results.