History was written on the back of a horse, and select members of Historic Hotels Worldwide feature equine activities, either onsite or nearby.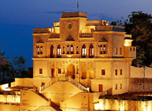 Rishikesh, India
Deep in Tehri Garhwal in the heart of a majestic Himalayan mountain range dwells Ananda in the Himalayas. Housed among the mythological Sal forest with views of the Ganga drifting in the distance, Ananda provides a spiritual retreat, committed to the traditional Indian practices of Yoga, Ayurveda, and Vendanta, creating harmony between mind, body, and soul, and complementing the ethereal natural beauty that surrounds this serene area.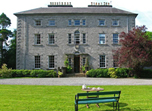 Riverstown, Ireland
A stunning mile-long avenue crossing the River Unshin and winding through ancient woods and deer pastures leads to the enormous front door of Coopershill House, an 18th-century luxury countryside hotel on a 500-acre private estate in the heart of County Sligo, Ireland.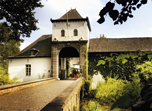 Herkenbosch (Roermond), Netherlands
Dating back from 1311, Kasteel Daelenbroeck was the brainchild of Godfried van Heinsberg, Lord of Wassenberg who dreamed of building a castle in the marshland, at the time, known as broeck. What was once a relatively uninhabited land became a thriving community surrounding the castle and remains enchanting as ever.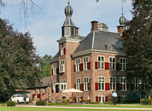 Hierden, Netherlands
Amid the vibrant gardens and crisp ponds in the charming village of Hierden, Netherlands, Kasteel de Essenburgh is a treasured historic estate with romantic elements. Built in 1652, the castle was originally built as a personal residence occupied by wealthy families for centuries until the mid 20th century.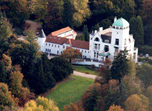 Molenhoek, Netherlands
Originally built in 1903 as the personal residence and hunting lodge of Baron Jan Jacob Luden, Landgoed Jachtslot de Mookerheide is a luxury historic hotel surrounded by a thick green forest reminiscent of a classic romantic fairytale setting. Constructed in an Art Nouveau architectural style, the castle has been carefully restored to feature original fixings of the structure and beautifully detailed interior.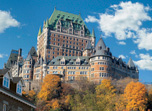 Québec City, Quebec, Canada
Rich in heritage, Fairmont Le Château Frontenac is an urban resort, nestled in the hart of Old Quebec, that seduces with its historic charm, distinctive elegance, world-class hospitality and magic touch. Once the site of personal residence of the English and French governors, Fairmont Le Château Frontenac stands high on Cap Diamant, overlooking the majestic St. Lawrence River.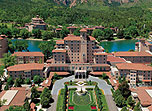 Colorado Springs, Colorado, United States
For over a century, dreamers, farmers, investors, and even a Prussian Count have envisioned a grand future for the Colorado Springs area. One man, Spencer Penrose had the dedication and vision to bring the dream to reality. That dream was The Broadmoor, which officially opened on June 29, 1918 and marks its 90th anniversary in 2008.
Equestrian
Your search returned 7 results.