Distinguished members of Historic Hotels Worldwide feature a broad range of modern tennis facilities for every skill level.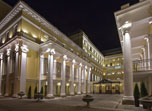 St. Petersburg, Russian Federation
Boasting opulent Baroque architecture, The State Hermitage Museum Official Hotel offers luxury accommodations in a historic setting situated in the heart of St. Petersburg, Russia. Reminiscent of imperial times, the hotel boasts luminous guestrooms and suites, refined dining establishments, and exclusive access to the Hermitage Museum.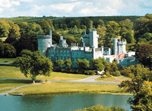 County Clare, Ireland
Dromoland Castle Hotel was described in 1837 as "a superb edifice in the castellated style surrounded by an extensive and richly wooded demesne." Another admirer described it in 1855 as "built entirely of dark blue limestone, and in fine chiseled workmanship." The cost of cutting and hauling its stone, although quarried on the estate itself, was enormous.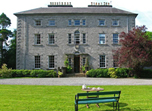 Riverstown, Ireland
A stunning mile-long avenue crossing the River Unshin and winding through ancient woods and deer pastures leads to the enormous front door of Coopershill House, an 18th-century luxury countryside hotel on a 500-acre private estate in the heart of County Sligo, Ireland.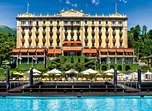 Tremezzo, Italy
Immersed in the beauty of Lake Como offering a spectacular view of the glorious ancient town of Bellagio, and the surrounding Alps, the century old Grand Hotel Tremezzo is a treasured example of the finest authentic Italian-liberty Art Nouveau palaces. With period furnishings, intricate in detail, and unparalleled views, Grand Hotel Tremezzo envelopes the decadent ambiance throughout the walls and invites a sensation of harmony and tranquility.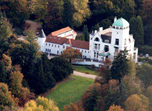 Molenhoek, Netherlands
Originally built in 1903 as the personal residence and hunting lodge of Baron Jan Jacob Luden, Landgoed Jachtslot de Mookerheide is a luxury historic hotel surrounded by a thick green forest reminiscent of a classic romantic fairytale setting. Constructed in an Art Nouveau architectural style, the castle has been carefully restored to feature original fixings of the structure and beautifully detailed interior.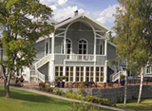 Finstadjordet, Norway
Offering the serenity and refreshing escape of the countryside, Losby Gods Hotel dates back 300 years to the lucrative timber trade. A large estate comprised of three factories, Losby Gods is a beautiful mid-19th century property featuring its own golf facility with two courses, a driving range, and tennis courts.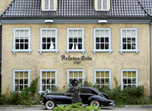 Moss, Norway
A history rich in entertaining and generous hospitality, Hotell Refsnes Gods has earned its reputation as a choice destination to experience tranquil luxury on the Jeloy island in Moss, Norway, just an hour outside of Oslo. Originally a lavish private residence, Hotell Refsnes Gods was frequented by luminaries and dignitaries that have left their mark on the property, including artists Edvard Munch who inspired The Munch Restaurant and King Oscar II who is celebrated by the historic King Hall.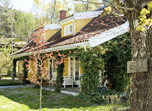 Tjome, Norway
Built in 1845, in the heart of a park on the Oslo fjord coastline, Engo Gard has been an idyllic country inn since the twenties. Originally known as Pihls Pensjonat, the modest guesthouse was slowly expanded and restored to great the luxury historic hotel it stands today. Engo Gard has converted its property to house 44 guestrooms, a renown restaurant with private wine cellar, and other exciting facilities.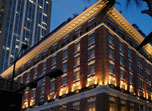 Mobile, Alabama, United States
Originally built in 1852, the landmark Battle House Renaissance Mobile Hotel & Spa is located in Mobile's revitalized downtown, situated near the riverfront and Arthur R. Outlaw Convention Center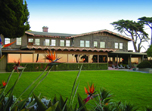 Ventura, California, United States
Perched on a majestic bluff overlooking the sweeping Pacific Ocean, The Pierpont Inn & Spa is a romantic Ventura Beach landmark on the charming California coast. Constructed in 1910, this historic hotel was the brain child of Joesphine Pierpont when the Pacific Coast Highway became a popular trail to explore the Western coastline. Pierpont commissioned famous architect Sumner P. Hunt to design a Craftsman-style bungalow inn that would later become The Pierpont Inn & Spa that stands today.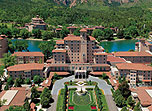 Colorado Springs, Colorado, United States
For over a century, dreamers, farmers, investors, and even a Prussian Count have envisioned a grand future for the Colorado Springs area. One man, Spencer Penrose had the dedication and vision to bring the dream to reality. That dream was The Broadmoor, which officially opened on June 29, 1918 and marks its 90th anniversary in 2008.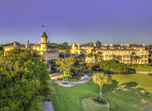 Jekyll Island, Georgia, United States
Nestled amid live oak trees draped in Spanish moss, this Victorian landmark enjoys a setting of unspoiled natural beauty on Jekyll Island. The island is protected from extensive development by the state of Georgia and has miles of beaches and forest waiting to be explored. Here, millionaires wintered in scenic seclusion for decades, enjoying many amenities and privileges.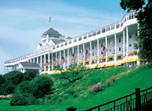 Mackinac Island, Michigan, United States
The old-world elegance of Grand Hotel envelops you the moment you step onto Mackinac Island and board a horse-drawn carriage taxi or stroll the short distance to the hotel. Either way, your passage will be peaceful; cars aren't allowed on Mackinac Island -- one of the many traditions that still reign from the opening days of Grand Hotel back in 1887.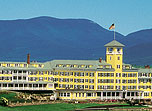 Whitefield, New Hampshire, United States
On a rainy night in 1865, a group of travelers en route to Montreal was stranded when their stagecoach hit a muddy rut and overturned. Despite the late hour, they found a warm welcome at the nearby Dodge farmhouse and were so captivated by the hospitality of their hosts and the spectacular surroundings that they prolonged their stay.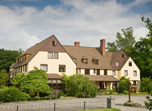 Hawley, Pennsylvania, United States
This beautiful and serene inn is a top 25 AAA 4-Diamond Historic Hotel, decorated with carefully chosen Arts & Crafts style furnishings such as hand-screened Bradbury and Bradbury wallpapers and hand-made Fulper tiles. The 21 rooms are true to the Arts and Crafts style and enhanced with featherbeds, luxury linens, and modern amenities. Environmentally responsible as well, the inn has been recognized for its water and energy conservation.
Tennis
Your search returned 15 results.