El Castillo Hotel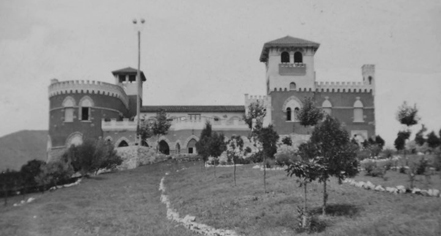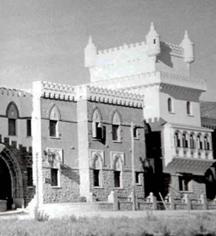 History
El Castillo was built in 1870, as a farmhouse for the "Las Playas" estancia in the town of Valle Hermoso, Province of Córdoba, Argentina.
Around 1900, Don José Ferrarini, an Italian immigrant, bought the ranch and expanded the farmhouse giving it the Florentine style that characterizes it, which gave birth, in 1930, to the "Hotel Monte Olivo." This hotel operated for a few years, until the death of Doña Teresa de Ferrarini, which brought about its closure.
In 1972, a workers union bought the building to be used as a summer camp. Unfortunately, during this time the neglect and deterioration worsened due to a vision different from that of its creator.
In 2002, the Fábrega family acquired the property and, after four years of thorough restoration, opened El Castillo Hotel Fábrega Organizational Center. The entire restoration was designed and run by the family with use of local labor. During these years, a strongly united team formed, showing abilities that allowed the restorers to be responsible for all the current areas of service.
In March of 2010, El Castillo became the first and only 5-star hotel of Argentina's central hills.
El Castillo Hotel, a charter member of Historic Hotels Worldwide since 2011, dates back to 1870.