Gloppen Hotell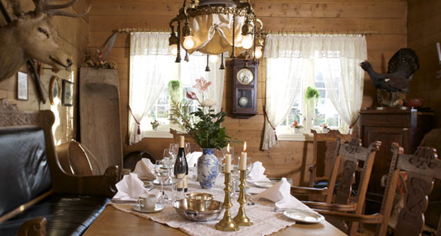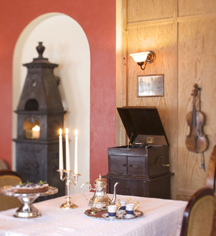 History
For centuries, fishing enthusiasts flocked to the innermost part of the Gloppen Fjord to try their luck at catching salmon and trout. Local landowners in Sandane recognized the business that could be made from the Gloppen River and began to lease out fishing permits. In 1866, the flourishing interest inspired Joakim E. Sivertsen to seek out a license to open a general store and guest house built in Swiss-style architecture.
The Sivertsen family owned and operated Gloppen Hotell until 1994. The family oversaw the restoration and expansion of the hotel over the decades and added a new Functionalist-style building with new guestrooms and a conference center in the 1970s.
Today, Gloppen Hotell is run by Dag Moen and his wife Irene and has since taken over the fishing rights to the Gloppen River. The property remains popular for salmon anglers throughout the fishing season and affords old-fashioned hospitality all-year with excellent facilities and services.
Gloppen Hotell, a charter member of Historic Hotels Worldwide since 2011, dates back to 1866.