Gloppen Hotell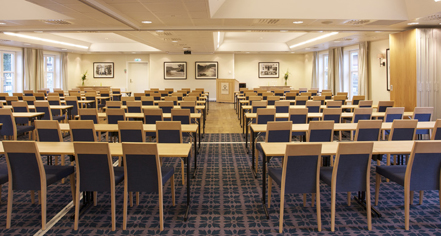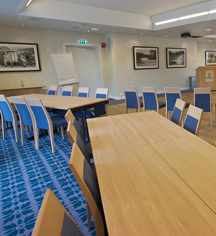 Meetings & Groups
Offering several event spaces with activities and dining options, Gloppen Hotell has a long history of hosting meetings and special occasions of all varieties enabling. The popularity of this event space enabled the expansion of a new conference center, Trivselshagen. Comprised of two auditoriums and several smaller and size-adjustable boardrooms, Trivselshagen is a five-minute walk from Gloppen Hotell's main building and fully equipped with state-of-the-art audiovisual equipment.
Gloppen Hotell's main building houses the original conference and meeting rooms that have been restored to exhibit the rich history with Victorian furniture and decor. Located on the main floor, Topp Foss is a premier conference venue with room for up to 200 guests. For smaller groups, intimate board and dining rooms are available, including Peisestova, Laksestova, and Stovene.
Standard and deluxe meeting packages including meals, with customized menus, and excursions are available.