Gregans Castle Hotel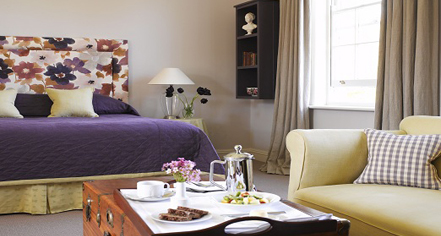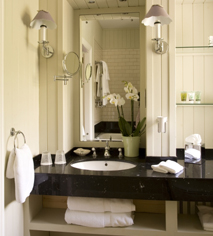 Accommodations
All 21 guestrooms and suites at Gregans Castle Hotel are the epitome of elegance and comfort with hints to the Burren's baronial past. Attentive staff and Irish hospitality ensure that total relaxation prevails in the guestrooms and is the reason Gregans Castle Hotel is on National Geographic Traveler's "Stay List 2010" and on Bridgestone's "100 Best Places to Stay in Ireland 2011" hot list.
There are four categories of deluxe rooms, from the classic and superior rooms to the even more luxurious junior and premier suites. Each guestroom and suite is exquisitely decorated in a relaxing country house style. Some guestrooms have their own private garden area and others afford spectacular views of the surrounding countryside, Galway Bay, or Burren mountains.
Classic Rooms
These comfortable rooms are decorated in the style of a traditional country manor. Some of the guestrooms have twin beds while others have a queen bed.
Superior Rooms
The Superior guestrooms are more generous in size than the classic rooms and each have a well-defined seating area. Spacious baths have lavish amenities. Some superior rooms have king-size beds while others have twin beds.
Junior Suites
Junior Suites are the obvious next step up from the superior rooms with greater size and appointment being the obvious difference. They are furnished to the same high standards. All have king size beds and some are adaptable for families with children. Two of these suites have their own private garden areas, and the third has a magnificent view of Galway Bay.
Premier Suites
The largest and most grand suites are the premier suites, each with its own private sitting room and a Bose sound system. The Galway Bay Suite is upstairs and has a king-size bed and magnificent views of the gardens, Burren mountains, and Galway Bay. The O'Loughlen Suite is on the ground floor and has two queen size beds and a door that leads out to the beautifully landscaped gardens. The Martyn Suite with its four poster bed and carved cut stone fireplace with the family crest keystone is in the most historic part of the building in what was originally Frank Martyn's kitchen. It also has its own private courtyard garden.
Gregans Castle Hotel, a charter member of Historic Hotels Worldwide since 2011, dates back to the 18th century.