Hilton New York Grand Central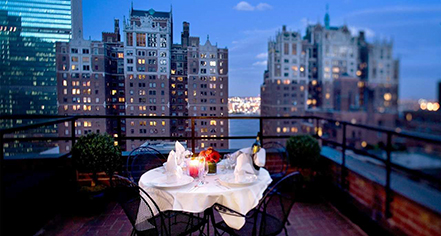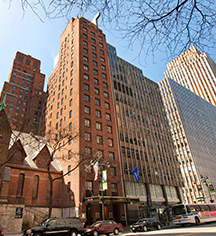 Local Attractions
Featuring some of the world's most famous landmarks and attractions, New York City offers a plethora of fun things to do. From historic architecture and world-class shopping to Broadway theater and popular museums, Manhattan is chock full of fun attractions and interesting diversions. The list of activities in New York City is endless.
Central Park - Established in 1873, Central Park is one of the world's most famous parks, and offers city residents and visitors a break from the urban sprawl. Highlights of the park include the Central Park Zoo, the Friedsman Carousel, fountains, playgrounds, boat rides on the lake, and the conservatory pond, where model boat enthusiasts float their regattas.
Grand Central Station - Opened in 1871, this historic train depot is home to an impressive selection of restaurants, shops, bars, and hosts a variety of events throughout the year. The station is also a central terminal for several Metro-North commuter trains, and also offers a self-guided audio tour.
Rockefeller Plaza - Home to the famous ice skating rink, NBC Studios, Radio City Music Hall, and a variety of shops and restaurants, visitors will find plenty of fun at this iconic New York landmark.
Times Square - Located at Broadway and 7th Avenue, this quintessentially New York destination is a lively mixture of video screens, flashing lights, restaurants, theaters, shops, hotels, and the most famous New Year's Eve party in the world.
Broadway Theaters - Live theater enthusiasts will find plenty of entertainment in Manhattan's famous theater district, which offers the most popular Broadway shows, spectacles and live theater performances. Discount theater tickets are available at the TKTS booth in Times Square.
Statue of Liberty - Dedicated in 1886, this New York landmark stands as a symbol of freedom for people around the world. Visitors can board a ferry to Liberty Island and enjoy a self-guided audio tour of the statue and grounds. Open daily, except Christmas.
United Nations Complex - This 18-acre complex is home to the United Nations and offers tours guided by international staff members. Visitors will learn about the work of the United Nations and visit the Council Chambers, the General Assembly Hall and the United Nations postal counter where UN stamps can be purchased.
Empire State Building - Get a bird's eye view of Manhattan at this iconic office building that soars more than 1,400 feet above the city. Visit the observatory decks at the 86th and 102nd floors and take a self-guided audio tour to learn more about this historic building that was once the tallest skyscraper in the world.
5th Avenue & Madison Avenue Shopping - Known as the luxury shopping centers of New York, Madison Avenue and 5th Avenue are home to an array of extravagant shops selling designer clothing, accessories, jewelry, and gifts. Foodies will also appreciate the abundance of chic restaurants. Highlights of the districts include Barney's, Prada, Valentino and La Perla.