Mansion Hotel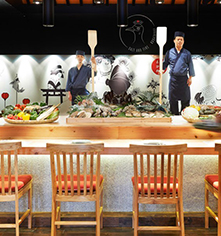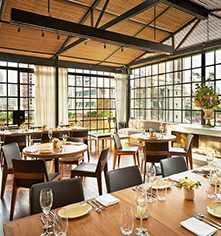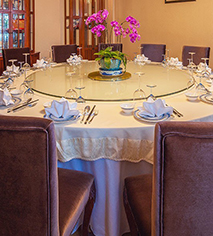 Dining
Shanghai is hailed as the "Paris of the East," and the dining choices at The Mansion Hotel are certainly as opulent and elegant as the nickname suggests. Decorated with all of the flourish and flair of the days of Swinging Shanghai, The Mansion Hotel's dining outlets provide delicious specialties and stylish atmosphere for your dining pleasure.
Learn more about the dining experiences at Mansion Hotel:
Han Lin Gold Palace Seafood Restaurant - Boasting delicious Cantonese dishes, this restaurant's intimate ambience beckons guests as well as Shanghai's elite.
Le Champagne - Small plates of French delicacies accompany light, refreshing champagne at this rooftop lounge.
Salt and Fire Robatayaki - Featuring a unique brand of Japanese barbecue called the Robata grill, this dining choice ups the entertainment and provides a chef-led live show.
Shaoxing Private Dining - Private dining rooms and tasty food ensure a memorable meal.
Lobby Lounge - Treat yourself to High Tea and be immersed in the history of this tradition.