NH Collection Amsterdam Barbizon Palace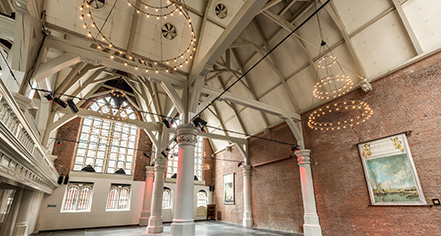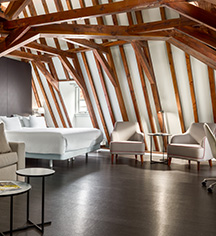 History
The NH Collection Amsterdam Barbizon Palace, dating from the 15th century and located across from Amsterdam Central Station is not only a five-star hotel, but also an attraction itself.
The heart of the hotel is built from several 17th century Dutch townhouses that have been seamlessly combined. In addition to the townhouses, the hotel's predominant meeting space is the 15th century St. Olaf Chapel. The chapel, named for the Norwegian monarch from 1015 to 1028, is believed to be one of the oldest standing structures in Amsterdam and is accessible through an underground passageway.
Many guestrooms still feature the original townhouses' exposed oak beams and offer grand rooftop views over Amsterdam's historic center.
NH Collection Amsterdam Barbizon Palace, a member of Historic Hotels Worldwide since 2017, dates back to 15th Century.