NH Collection Brussels Centre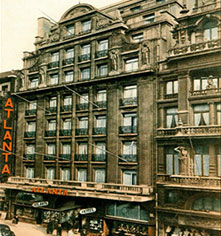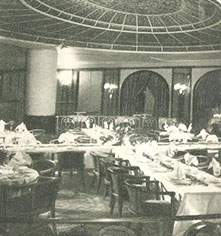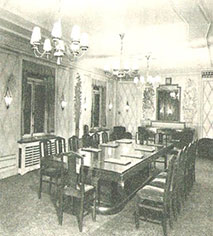 History
Under the reign of King Leopold II, Brussels was remodeled with large boulevards and green avenues. Mayor Jules Anspach (1829 - 1879) contributed to the transformation of the urban landscape of the capital by the realization of the thoroughfare from the North station to the South station.
Michael Polak (1885-1948) was the architect of the NH Collection Brussels Centre's building. Polak, a famous Belgian architect recognized for his Beaux-Arts, Art Deco, and Modern Classicism architectural styles, was born in Mexico in 1885. He is credited with numerous projects within Europe, including the renovation of the Villa for Henri Nestlé in Montreux, Switzerland. Henri Nestlé was a German-born Swiss confectioner and the founder of Nestlé, the giant global food and beverage company.
For nearly a century, this Art Deco hotel has stood near the Rune Neuve, welcoming guests into the heart of Brussels. The hotel was built in 1926 before the Plaza Hotel and the Albert I Hotel. These three hotels, in the Rogier Line, were built for welcoming visitors of the International Fairs of Liège and Antwerp in 1930. The statue at the front is from the sculptor Bernard Callie in 1928.
A careful restoration in early 2015 saw the hotel transition from its former name of the NH Atlanta Brussels to the first NH Collection hotel in the Benelux. Its new name, NH Collection Brussels Centre, honors both it and its city's history. The central location of this hotel makes it the perfect place to enjoy the history of Belgium, from the Palais des Beaux-Arts to the playful Mannekin-Pis statue.

NH Collection Brussels Centre, a member of Historic Hotels Worldwide since 2017, dates back to 1926.