Patios de Cafayate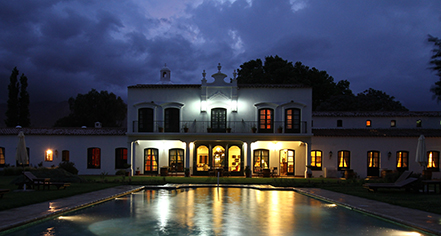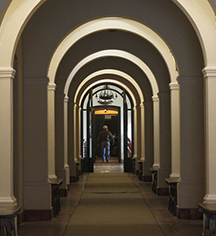 History
In the province of Salta, Argentina, a bustling metropolis and haven for activity and progress, there is a genuine retreat known as Cafayate, situated among the Calchaquí Valleys. A charming and delightful locale, Cafayate contains volumes of a rich and deliberate history. Founded in 1740, the city boasted a mission known as Rosario de Calchaquí, and slowly expanded from that very site to form an abundant and vibrant locale.
The revered libation of wine worked to grow the region to a bustling tourism and production output, featuring beautiful scenic views of the surrounding natural landscape all the while. Patios de Cafayete proudly boasts one of the country's top wineries, with vineyards meandering as far as the eye can see. Originally built and named La Rosa in 1740, the property was utilized as a vast estate situated beside a cattle ranch. It was not utilized as a hotel until 1998, when La Rosa reopened with just five rooms and finite resources.
The property underwent a major transformation in 2004, when a group of architects worked to restore portions of the estate that had been left dormant and desolate for many years. Their expert craftsmanship allowed for the construction of 32 additional rooms for La Rosa, while still maintaining the prized architectural characteristics that were so well-loved: Colonial-style architecture, walls crafted from adobe, and majestic doorway entrances. Just one year later, the hotel was renamed Patios de Cafayete, which allowed its visitors to delight in historic accommodations restored from centuries ago.
The hotel's rebirth never deserted its initial elements of history, as its story lives on within its walls and in its spacious rooms. The original chapel that resided within the estate still remains today, with intricate details crafted in the city of Peruvian city of Cusco. Original artworks reside on the walls dreamed up by local artists, and handwoven upholstery graces its interior. With its original identity never amiss, the hotel has grown and changed, but has never allowed its visitors to forget its beautiful story of creation and everlasting existence.
Patios de Cafayate, a charter member of Historic Hotels Worldwide since 2014, dates back to 1740.