Rosewood London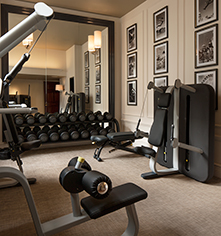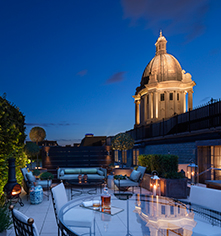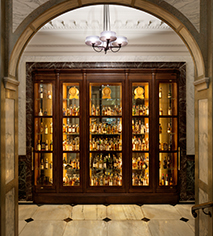 Activities & Events
Ideal for business and family travelers, Rosewood London offers a variety of cultural and exciting facilities and activities to ensure an integrated, all-encompassing London experience.
Sense Spa
Experience blissful pampering and serene tranquility at this luxurious London spa.
Learn More
Fitness Suite
Combining a contemporary design with the latest cutting edge gym equipment from Technogym, Rosewood London's Fitness Center provides a calming and luxurious environment for the ultimate workout. Set over two rooms, this spacious Fitness Suite is bathed in natural daylight and with its wide range of state-of-the-art equipment will help guests reach their goals leading to a healthy, balanced lifestyle. The Fitness Suite is open 24 hours a day.
Fitness Suite Facilities
Technogym equipment featuring treadmills, bikes, cross trainer, stepper, and elliptical machine. All machines have internet access and tv monitors.
Resistance machines of core machine, chest press machine, overhead press machine, and lat machine
Accessories ranging from yoga mats, Swiss balls/medicine balls, foam rollers, Bosu & Wobble boards, Kettle bells, and free weights ranging
Personal trainers on site for assistance, assessments and personal training needs
Amenities provided: water, fruits, towels, headphones, daily newspapers, and magazine publications
Spa changing rooms have lockers, towels, robes, and various luxury Czech & Speake amenities ranging from shower gel and shampoo to body lotion and essentials such as dental kits, combs, and shaving kits
Business Center
Rosewood London's state-of-the-art Business Center is available to guests 24 hours a day. From the latest computers and equipment to specialized administrative services, the center prioritizes functionality and efficiency while maintaining a relaxed atmosphere.
Rosewood London offers the following items for use in the Business Center:
Apple and PC computers with the latest software
Basic office supplies, including iPads, headsets and multi-language keyboards
Color printer, scanner, fax and photocopier
Current newspapers and magazines
On-site binding and lamination
Administrative, translation, and typing services
Further equipment available for hire, including LCD projector and speaker phone
Complimentary Wi-Fi up to 512 kbps, premium Internet services at higher bandwidth
Slow Food & Living Market
Every Sunday, Rosewood London offers its weekly Slow Food & Living Market in the serenity of the hotel's grand inner courtyard. Newly appointed Executive Chef, Amandine Chaignot, will be at the helm of the Slow (Sustainable, Local, Organic and Wholesome) Food & Living Market, which will recreate the traditional marketplace shopping experience in Holborn and celebrate good, clean, and fair produce from local growers and artisans.
The market will feature over 30 different Slow Food and Living merchants carefully selected for their exceptional quality. The Slow Food & Living Market will provide guests and London residents with a unique local shopping experience and place to meet with family, friends, and neighbors. The aim of the market is to foster a sense of community and respect for each vendor's history and individual story and to revive the traditional, vibrant marketplace culture where urban consumers are reconnected with rural farmers and artisans to celebrate bountiful and wholesome produce.
The weekly market is open every Sunday come rain or shine from 10:30 AM – 3:00 PM