The Grand Hotel & Spa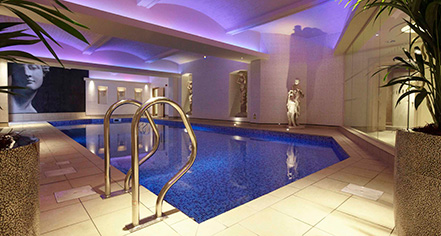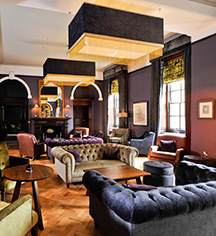 Activities & Events
The Grand Hotel & Spa in York features many activities and events for the pleasure of guests of all ages. The spa is the obvious choice to relax and unwind, but many enjoy the themed tea parties, Afternoon Tea, the Whisky Lounge, and Murder Mystery dinners. With so much to choose from, there will never be a dull moment.
The atmospheric Spa at The Grand was once where the riches of the North Eastern Railway company were once stored. The space now includes a spa whirlpool, Nordic dry sauna, aromatic steam room, and features services such as massages, facials, manicures, and pedicures for men, women, and children.
The Grand Hotel & Spa decided to indulge in the resurgence of the quintessentially English tradition of Afternoon Tea. The five-star Afternoon Tea offers a feast including finger sandwiches, sugary treats, and the main event, afternoon tea. Enjoy this pastime while overlooking the historic City Wall of York while attentive staff provides an unforgettable dining experience. Perfect for celebrations such as pre-wedding and baby showers to birthdays, anniversaries, and graduation parties.
Guests are sure to be pleased with all The Grand Hotel & Spa has to offer in terms of comfort. Services offered are with care and special attention. The list of amenities continues to grow for the ultimate experience York has to offer.
Guest Services and Amenities
Afternoon tea
Bar and lounge
Chauffeur services
Complimentary WiFi
Concierge services
Cookery school
Courtyard
Dry cleaning/shoeshine
Evening out service (surcharge)
Executive/members lounge
Facilities for disabled guests
Family-friendly
Gymnasium
Late check-out (surcharge)
Meeting facilities
Newspaper
Pets allowed (upon request)
Restaurant
Safe storage facilities
Spa
Steam room & sauna
Swimming pool
Train station meet and greet
Turn down services
Valet parking