The Grand Hotel & Spa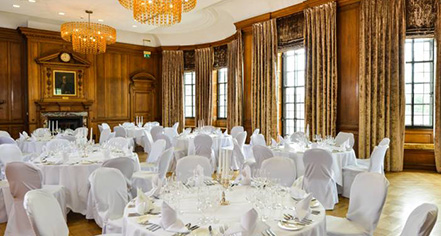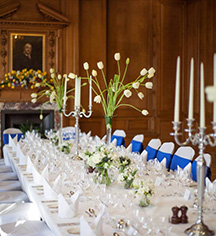 Weddings
There is no better way to start lives together than in style at the five-star, luxury wedding venue at The Grand Hotel & Spa. Fall in love all over again with the magical sweeping staircases and beautiful architecture. Choose from two gorgeous locations, the intimate Chairman's Suite or the historic Grand Boardroom, to conduct the ceremony and the wedding breakfast. The wedding organizer will be with the bride and groom every step of the way throughout their journey, answering every question and anticipating the needs of the couple to ensure the special day runs seamlessly and is expertly executed. The Grand Hotel & Spa's goal is the client's goal - to create an unforgettable, one-of-a-kind experience for them and their guests alike.
Pre- and post-wedding events are an elegant touch that The Grand can provide both the wedding party and their guests. The Grand Hotel & Spa offers many wedding packages that include a variety of services to suit any palate. In addition, the wedding party and guests can relax in the spa to pamper themselves and calm any nerves. Visitors can choose to partake in Afternoon Tea for a relaxing social visit to catch up before the big day and greet guests.
Schedule a visit to an upcoming Wedding Fair at The Grand to plan a wedding with unparalleled service in traditional English style. Guests can meet with the wedding coordinator and events team to plan a grand ceremony in the perfect setting.