The Stafford London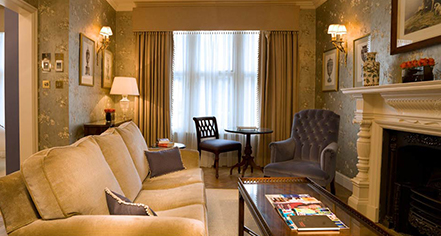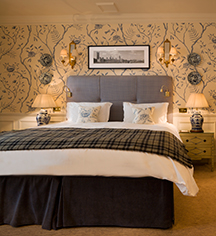 Accommodations
At The Stafford London, each guestroom and suite is individually appointed and filled with historic significance. From the Carriage House to the Main House, every detail tells a fascinating story.
Main House
Decorated lavishly in a decidedly English style, each of the Main House's 67 guestrooms and suites are individually decorated with lush fabrics, beautiful wallpapers, and a plethora of period furnishings. The former private residence of Lord and Lady Lyttelton as well as Sarah Lyttelton, governess to Queen Victoria's children, the Main House exudes the elegance of England's history through its vibrant accommodations.
Main House Accommodations:
The Mews Suites
The Stafford London's Mews Suites are ideal for guests seeking an independent experience with contemporary flair. Perfect for long stays and families, The Mews offers 26 Junior and Master Suites, including one Penthouse Suite.

The Mews Suites Accommodations:
Carriage House
The Carriage House was originally built as stables to house the family's prized thoroughbreds. Later converted into 12 beautifully-restored luxury accommodations, the guestrooms and suites of The Carriage House overlook a perfectly-preserved 18th century courtyard.
Carriage House Accommodations:
The Stafford London, a charter member of Historic Hotels Worldwide since 2014, dates back to the 17th century.