The Westin Nova Scotian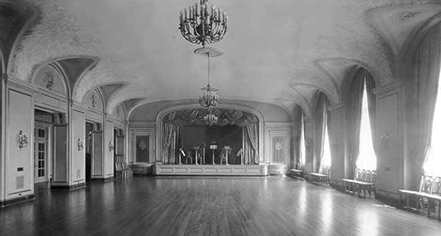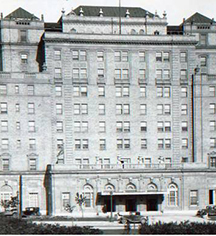 History
The Nova Scotian opened its doors to guests in late June of 1930 in Halifax. The hotel included 130 guestrooms with five suites and the enchanting Atlantic Ballroom, which could hold 275 guests comfortably for dinner. The only one of its kind in Eastern Canada at the time, The Nova Scotian's architecture was reminiscent of Europe's grand hotels.

One of the original railroad hotels, The Nova Scotian was originally owned by Canadian National Railways, which opened many grand hotels throughout the 1930s and 1940s. The Halifax hotel acted as a supply base for trains and crews, preparing delicious meals and offering laundry services for the train's linens, as well a connection between Halifax and the rest of Canada.

Originally, the hotel stood eight stories high and included a tearoom on the top floor that looked out over the city of Halifax and the surrounding areas, such as Cornwallis Park. Surrounded by a well-tended rose garden, the tearoom was one of the most popular attractions in Halifax. The reaf of the hotel showcases beautiful views of the Port, where ocean liners have historically docked. Halifax remains one of the largest natural harbors in the world, second only to Sydney, Austrailia.

By the 1950s, the hotel grew tremendously, adding 161 guestrooms as well as nine more luxury suites. The Commonwealth Ballroom was created at this time and has since hosted many foreign dignitaries and even royalty.

Her Royal Highness Queen Elizabeth has visited The Nova Scotian twice, and the late Princess Diana also hosted her only official Royal dinner during her Eastern Canadian tour at the hotel in the 1980s.

By the 1970s, Canadian National sold The Nova Scotian and it was rechristened the Halifax Hilton in the late 1980s. Hilton managed the hotel until the early 1990s. In 1993, the hotel closed and the owners, Revenue Properties of Toronto, put the property up for sale. In spring of 1996, New Castle Hotels & Resorts of Shelton, CT, bought the Nova Scotian and invested $4 million to renovate and reinvigorate the historic hotel.

In August of 1996, the property reopened as The Westin Nova Scotian, now offering over 300 guestrooms, 10 suites, and 23,000 square feet of meeting and conference spaces.

The Westin Nova Scotian, a charter member of Historic Hotels Worldwide since 2014, dates back to 1930.