AKA Wall Street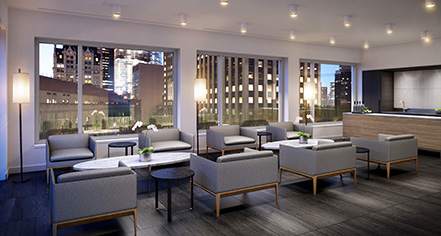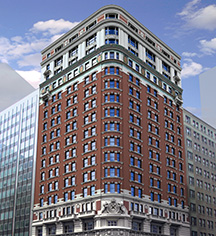 Dining
AKA Wall Street has partnered with Chefs Eric and Bruce Bromberg of Blue Ribbon Restaurants to open the Blue Ribbon Federal Grill, coming soon.

New York City offers every kind of cuisine for every craving at every price range. The AKA Wall Street Resident Services Team can help acquire reservations at the best dining establishments and recommend restaurants nearby to satisfy.
Notable nearby historical restaurants:
Delmonico's
A New York classic that opened in 1837, it is the oldest and first fine dining restaurant in the country. The steakhouse serves its famous Delmonico Steak, Delmonico Potatoes, Eggs Benedict, Baked Alaska, Lobster Newburg, Chicken A La Keene, and Wedge Salad.
Harry's Cafe & Steak
In 1972, Harry Poulakakos opened Harry's at Hanover Square in the basement of the historical India House building. For 30 years, Harry's at Hanover Square was a favorite haunt of traders who came to celebrate or commiserate over the state of the market. In 2003, following the death of his wife Adrienne, Harry closed the restaurant. In 2006, Peter, Harry's son, decided to revive Harry's with a fresh look and feel. After much consideration the large bar that had signified the old Harry's was removed and the restaurant was reborn. A maze of rooms connects in the basement of the historic India Club to form two facets of Harry's: a boisterous café on Stone Street and a classic chophouse in a former wine cellar off Pearl Street.
The Porterhouse at Fraunces Tavern
Built in 1719 and opened as Fraunces Tavern in 1762. George Washington gave his farewell speech to his officers of the Continental Army in 1783 in the Long Room. This Revolutionary-era tavern now operates as the first stateside outpost of Dublin's Porterhouse Brewing Company.