Aleph Rome Hotel, Curio Collection by Hilton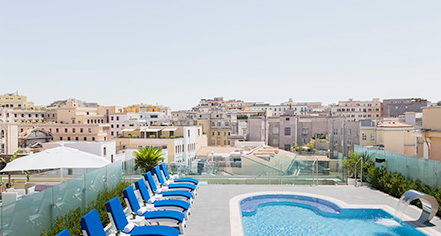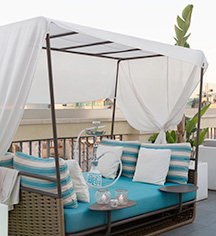 Local Attractions
Aleph Rome Hotel, Curio Collection by Hilton is located in Italy's capital with over 2,500 years of documented history. As one of the most romantic, beautiful, historic cities in the world, Rome has an abundance of activities, locations, attractions, and events to attend. Beautiful monuments, rare works by world famous artists and architects, exquisite dining, and chic designer shopping are just some of what the city has to offer. The Aleph can also suggest locations that are less renowned but still just as beautiful, enthralling, and exciting to help create a tailored experience in the city.
St. Peter's Basilica – This Italian Renaissance papal enclave is the world's largest church building from 1506.

Ancient Roman Colosseum – Visit this oval amphitheater which dates back to 70-80 A.D. that is the largest ever built.

Palazzo Barberini – This 17th century palace designed for Pope Urban VIII houses the National Gallery of Ancient Art.

Via Veneto – An elegant street in Rome where director Frederico Fellini filmed La Dolce Vita.

Trevi Fountain – This fountain is one of the most famous in the world, and the largest Baroque fountain in Rome.

Spanish Steps – Try to climb these famous steps!

Villa Borghese – Built by Flaminio Ponzio, this villa houses the architect's vast art collection.