Alfiz Hotel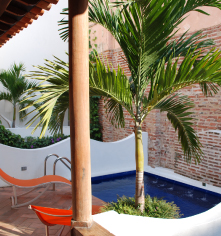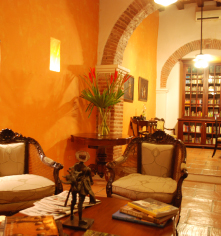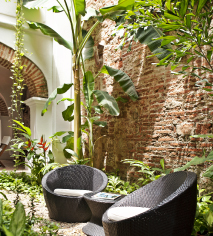 Activities & Events
Set in the heart of historic Cartagena, just steps from the Gold Museum, bustling markets, and tiny shops bursting with colorful textiles, Alfiz Hotel offers local attractions at its doorstep. With its proximity to major sites of interest, including the Castillo de San Felipe, art galleries, and The Walled City, the hotel affords guests with the opportunity to experience the traditions and exciting activities like a local.
Proud of their heritage and culture, the staff at Alfiz Hotel can arrange various activities, including historic walking tours and private cooking lessons to ensure a memorable stay.
Library
Alfiz Hotel proudly offers a unique library featuring the masterpieces of Colombian-author Gabriel García Márquez. Guests are encouraged to read and relax in the reading room and its warm ambiance.
Pool
The hotel offers an on-site swimming pool for guests.