Alsisar Mahal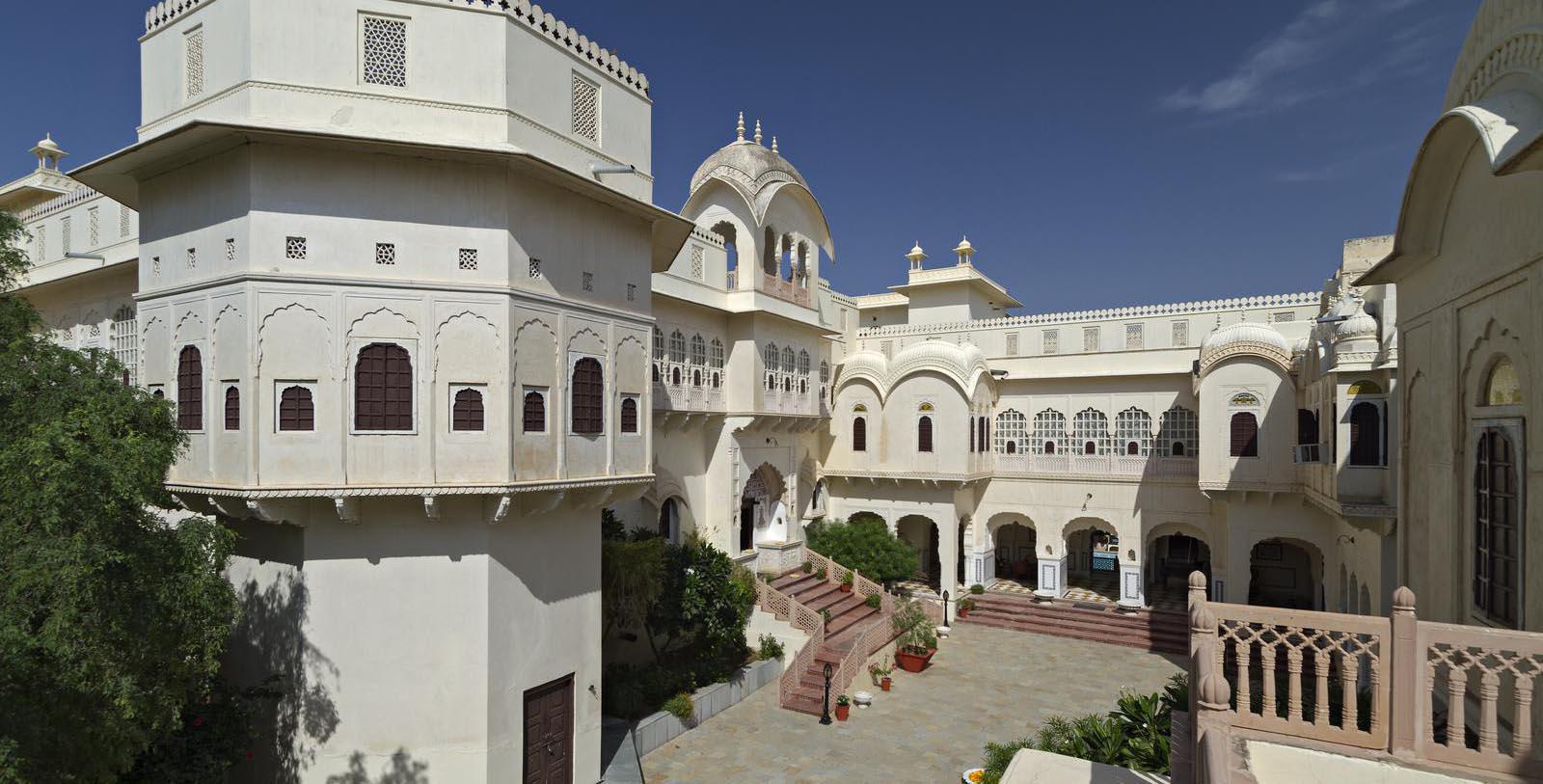 Taste
• Enjoy cultural entertainment at Alsisar Mahal every evening, including Rajasthani music, art, and dance, accompanied by local, homemade cuisine.
• Savor a beloved local dish known as chole bhature. This meal consists of spicy chickpeas and deep-fried flour bread that is typically served alongside onions, pickles, and green chutney.
• Taste another classic Indian dish called rogan josh. Orignially from Kashmir, rogan josh is a lamb dish that is prepared with a variety of rich spices. This delicious meal is typically served with a generous helping of boiled rice.