Alvear Palace Hotel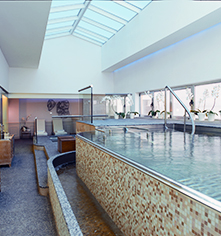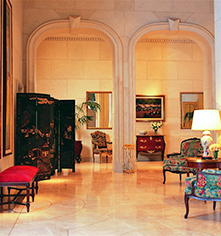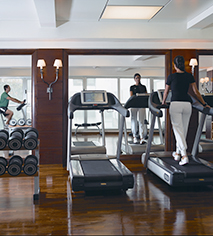 Activities & Events
Alvear Spa
The Alvear Spa offers a variety of wellness treatments and beauty services to ensure the rejuvenation and relaxation of every guest. Facials, massages, hair and nail services, and detoxification treatments are among the many offerings of the hotel spa.
Wellness Area
The Wellness Area, created specifically to provide an intimate atmosphere, features steam baths, saunas, pressure showers, ludic pool, and relaxation rooms. The temperature and humidity from both the sauna and steam baths help to relax, purify the skin and favor the circulatory system. To crown this experience, a hydro-massage circuit allows for a well-deserved relaxation session. The wellness area also features a vitality pool and a Sensations Path, where guests can enjoy a relaxing and stimulating walk, over a carpet of pebbles, a pleasant circuit with different temperatures and water pressures.
Fitness Center
The Alvear Fitness Center is equipped with state-of-the-art cardiovascular and muscle-building technology. One area is devoted to cardiovascular training and another to muscle building, with the assistance of specialized staff and top-notch equipment. Guests can enjoy TV screens, Italian Technogym training, and fitness test programs.
Kinesis
The Kinesis program draws on a new approach to training designed to focus on both the mind and the body. Unrestricted and gentle flowing movements using a cable system that allows for natural, three-dimensional movements helping maximize performance.
The Alvear Palace Hotel features a heated swimming pool on its second floor.