Antica Dimora Suites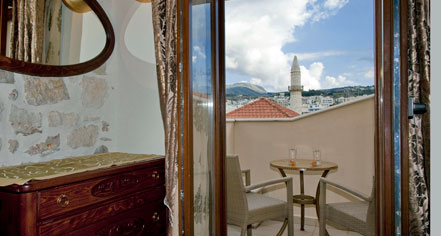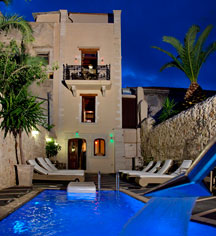 Activities & Events
Situated on the northern coast of Crete, Antica Dimora Suites offers guests and visitors exciting nearby attractions, including Krini Rimondi, The Fortezza fortress, the Municipality garden, the picturesque Venetian harbor, Archaeological Museum, and the sandy beaches of Rethymno.
Tours
Guests can discover Crete with exciting excursions, including guided tours to Knossos Minoan Palace, Phaistos the archaeological museum in Heraklio, Samaria Gorge, Imbros Gorge, and other beautiful sights of the island. Prices and arrangements can be made at the hotel reception desk.
Special Events
A festive and proud town, Rethymno offers exciting festivals and celebrations all year, including Carnaval, the Renaissance Festival, wine festivals, and other traditional events where food and culture are celebrated.
Hotel facilities:
Swimming pool with Jacuzzi
Umbrellas and sun loungers by the pool
Turkish bath (Hamam)