Aranwa Cusco Boutique Hotel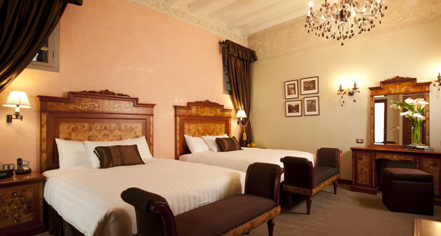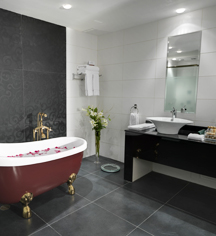 Accommodations
Aranwa Cusco Boutique Hotel's 43 guestrooms and suites are decorated to complement the majestic surroundings and are equipped with an intelligent oxygen system, which ensures maximum comfort for guests. The additional 30% oxygen results in a reduction in the sense of altitude, which prevents ill effects from altitude sickness. Spa products and technologies have been incorporated in every guest bath to promote wellness and relaxation, including heated flooring, Scottish showers with massage options, and a rejuvenating tub.
With 22 square meters of living space, the 11 Classic Guestrooms are thoughtfully decorated with intricate headboards and feature different views of the property's inner courtyards.
The 16 Deluxe Guestrooms, with 26 square meters of space, are radiantly decorated with luxurious furniture and beautiful colonial-style frescoes.
Affording spectacular views of the city or the colonial courtyards of the property, the 12 Superior Deluxe Guestrooms offers 55 square meters of space with rich fixings and decadent warm-toned fabrics.
The elegant Junior Suite, 52 square meters in size, is a well-appointed room with a small living room, spacious bedroom with two queen-size beds, and a full bath equipped with a comfortable tub. It is decorated with authentic colonial furniture and distinctive artwork of its era.
All located on the second floor, the 3 magnificent Suites at Aranwa Cusco Boutique Hotel afford lovely city views and are equipped with stately furniture, fine artwork, separate living room, a balcony, and a marble bath.
Aranwa Cusco Boutique Hotel, a charter member of Historic Hotels Worldwide since 2012, dates back to 1560.
Guestroom amenities:
Wireless Internet access
Climate control
Satellite 32-inch television
Telephones with national and international dialing
iPod® Dock / CD Player
Organic bath products
Minibar
Electronic safe
Hair dryer
Fine bathrobes and slippers
110v socket in the bathroom and 220v socket in the bedroom
Luxury bathrooms with marble details
Jacuzzi
Relaxing Scottish showers
Floor heating system
Organic bath products
Hairdryer
Heated towel rack