Beijing Hotel NUO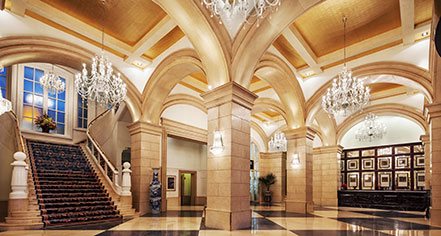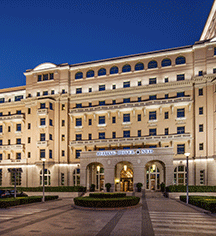 History
Situated along Chang An Avenue within the world-famous Dongcheng District, Beijing Hotel NUO has been among China's most prestigious hotels for more than a century. This historic treasure is part of a much larger hotel complex known as the "Beijing Hotel." Originally founded as the Grand Hôtel de Pékin, the Beijing Hotel is comprised of several "blocks" that all operate independently of one another. Beijing Hotel NUO is actually "Block B," which debuted in 1917 two years after the initial opening of the complex. For many years, Block B and its sibling, Block A, were the only hotels active at the location. The two buildings were present for many momentous events in modern Chinese history, including the outbreak of the Second Sino-Japanese War, as well as the rise and fall of Generalissimo Chiang Kai-shek's Kuomintang government. When the original block was demolished in 1974, Block B became the most historical component of the complex—a distinction that it still holds today.
Beijing Hotel NUO and its previous iterations have drawn countless visitors over the years for both their unrivaled hospitality and outstanding views of the Chinese capital. This charming allure has won it numerous Five Star Diamond awards, as well as praise from The Telegram as being the, "closet thing that Beijing has to a grand dame." Many international luminaries have stayed at the hotel as such, including revolutionary Sun Yat-sen, former USSR First Secretary Nikita Khrushchev, and former U.S. President Richard Nixon. Chairman Mao Zedong in particular is known to have frequented the hotel, holding many state-sponsored galas in its banquet hall in the 1950s. The Chairman is even said to have danced regularly in what is now known as the Writer's Bar. Luxury Brand NUO and Kempinski Hotels operate this magnificent historic landmark today as the Beijing Hotel NUO.

Beijing Hotel NUO, a member of Historic Hotels Worldwide since 2019, dates back to 1917.