Bekkjarvik Gjestgiveri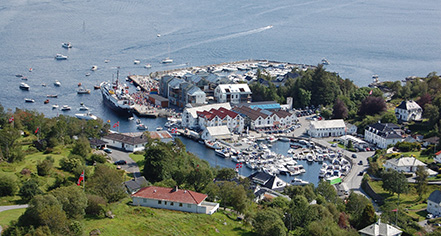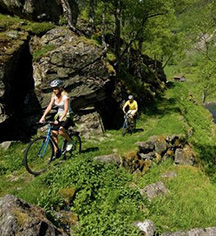 Local Attractions
Explore beyond the historic hotel Bekkjarvik Gjestgiveri's charms by foot or ferry.
Villa Lysøen
Villa Lysøen was the home of Norwegian violin-virtuoso and composer, Ole Bull, until his death in 1880. The villa is 48 km/30 miles from the Bekkjarvik Gjestgiveri hotel. The villa serves as a museum in the summer and is used for concerts during the annual Bergen International Festival. Guided tours are conducted from early May to August.
Horda Museum
Located in Hordnesvegen, this folk museum focuses on the traditional industries like agriculture, fishing, and crafts. With its collections of houses, boats, tools, and textiles, the Horda Museum (or Hordamuseet) gives an insight into the unique way of life of the people of rural Hordaland. The museum has an open air section with 30 buildings, archaeological finds, and a boat shelter. This museum is 40 km/25 miles from the hotel.
Engesund Fish Farm
The fish farm visitor center takes visitors out to sea along the Fitjar islands. Visitors can experience the exhibition and learn how a fish farm operates. The museum is 22 km/14 miles from the hotel.
Kvalvåg Marina
A sheltered but narrow harbor north of Stolmen, this old commercial town has become a popular port for the Bergen Sailing Association. The marina is 10 km/6 miles from the hotel.