Bernini Palace Hotel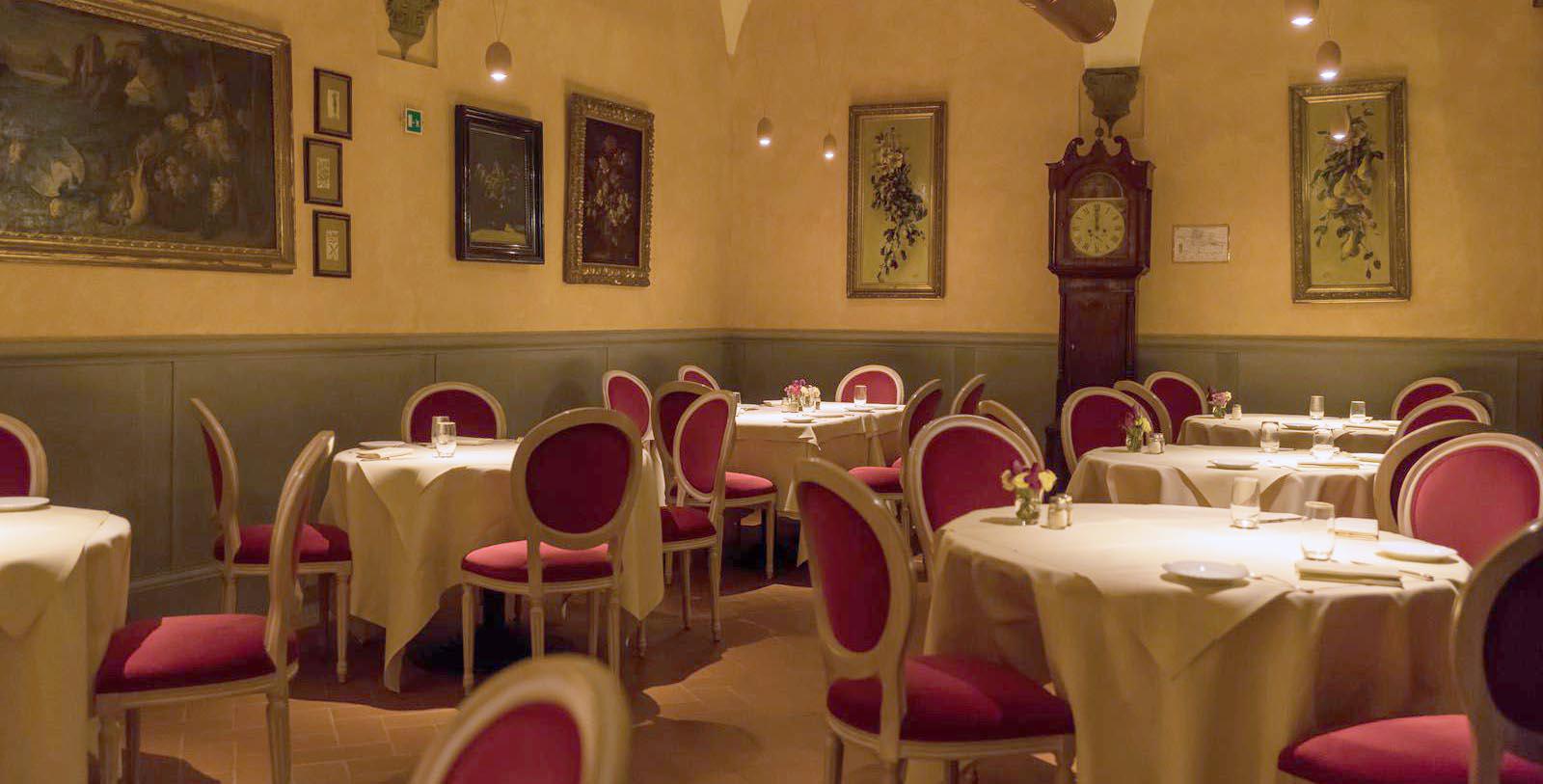 Dining
The recently restored hotel's restaurant, La Chiostrina, is located near the lobby, under a XVI century colonnade at the ground floor. Perfect for dinners, business meetings, and light lunches, it is the right place to taste typical Tuscan cuisine and different kinds of dishes, thanks to a menu that changes seasonally.
Hours of Operation
Daily, 7:00 p.m. - 10.30 p.m.
The Lounge Bar is an ideal haunt to drink a toast or arrange a romantic rendezvous. A professional barista and sommelier serves a wide range of cocktails and long drinks, including the Negroni, which was created in Florence by Count Camillo Negroni in 1919, and the Golden Martini, enriched with gold powder. At aperitif time, the drinks are paired with a selection of finger foods and cheeses. Open to the public until late night, the Lounge Bar is also an ideal location for gourmet after-dinner drinks, with a whiskey selection that includes about 50 fine blends.
Hours of Operation
Daily, 10:30 a.m. – late night
The large hall at the first floor now known as Sala delle Colazioni ('Breakfast Hall') was once called Buvette del Parlamento (Parliament's Buvette). Its buffet offers a wide selection of homemade, organic and natural foods, as well as baked products, and there is a dedicated area with gluten-free products. The Parliament hall is also available for private parties, special events, and weddings.