Bernini Palace Hotel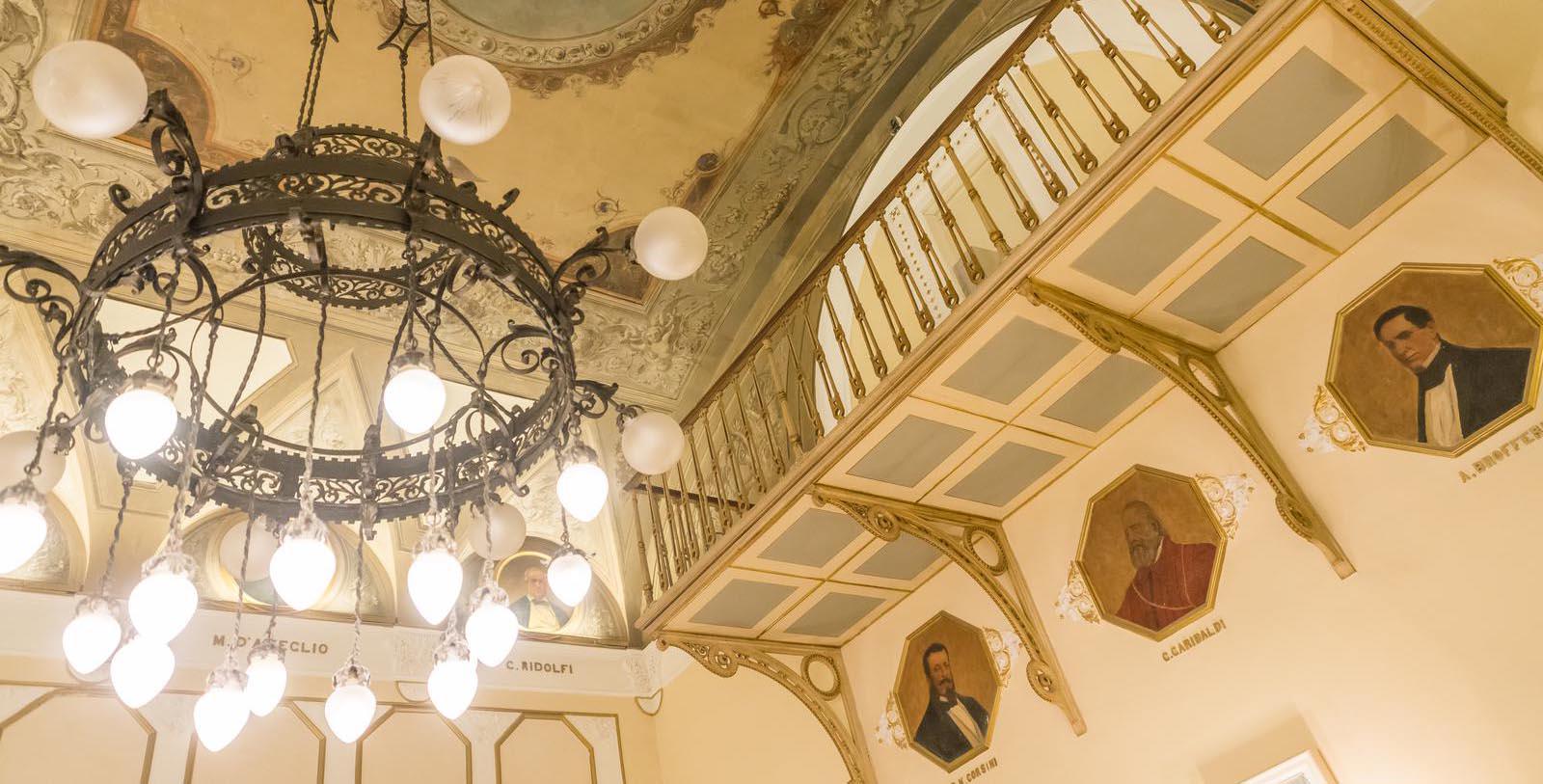 History
Bernini Palace Hotel was constructed between the 14th and 17th centuries, in which novel approaches to art and science spread throughout Europe.
Located on the corner of Via dei Leoni and the medieval Borgo dei Greci, the hotel is just beyond the first circle of walls that once protected ancient Florence. The building was once owned by the Pera family. The Peras were prominent Florentine financiers who were mentioned in the final section of Dante's Divine Comedy. On the side of the hotel, there is a marble plaque recalling the rich and powerful family during Dante's time: "The gateway, named from those of Pera, led into the narrow circuit of your wells" (Paradiso, Canto XVI).
For centuries, the building has been devoted to hospitality. During the 17th century, it was the only hotel in Florence with running water and shelter for guests' animals. By the mid-19th century, the palace was already known as the elegant Hotel of the Shield of France. It was not until Florence became the capital of the Kingdom of Italy (1865-1871), that the building had its greatest moment of glory when The Shield of France became the Columbia Parlamento Hotel. Due to its convenient location, it was the place to meet for members of the House of Parliament, who gathered at Palazzo Vecchio, and the senators, who gathered at Palazzo Pitti. Some members chose to establish their permanent residence at the hotel, while others spent their mealtimes having informal discussions, establishing alliances, and striking agreements that marked the destinies of the first tumultuous years of the Kingdom. During this particular time, the hotel was transformed to its current look as seen by today's guests.