Casa Habita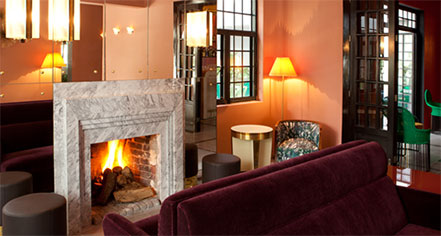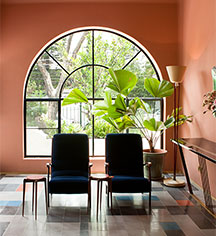 History
The original Art Deco mansion was built in the late 1930s during the expansion of the French Lafayette district of colonial Guadalajara. In late 19th and early 20th centuries, neighborhoods began growing up outside of historic colonial urban centers. As the colonial population gained more purchasing power, they left the outdated city quarters to build new residences with plumbing and electricity, earning them the name "hygienic colonies." Lafayette was one of the first of those hygienic colonies outside of Guadalajara.
Lafayette grew into an artistic neighborhood centered around the Avenida Lafayette, which served as the community's central axis for recreation and transportation. Notable early residents include Luis Barragán and Pedro Castellanos, students of the Tapatía School of Architecture. As the community remained on the forefront of architectural design, Art Deco houses were constructed during the early midcentury, creating distinctive neighborhoods of tree-lined avenues and vibrant residences. In 2015, one of these classic homes reopened as the Casa Habita, paying homage to the neighborhood's history while looking forward to its vibrant future.

Casa Habita, a member of Historic Hotels Worldwide since 2017, dates back to 1938.