Casa Habita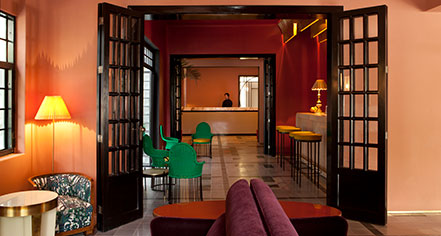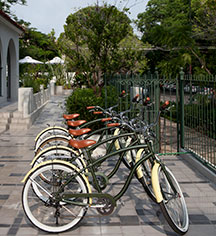 Local Attractions
Centro Histórico
Guadalajara's historic center is an essential part of any visit to the city. Flanked by four beautiful plazas, each with its own specific atmosphere, as well as some of the most architecturally intricate structures in the city, the Centro Histórico is a key point of attraction in Guadalajara. Bring a book and relax in La Rotonda de Los Jalicienses Ilustres, stroll down Plaza de la Liberación from the Cathedral to Teatro Degollado, or dine at a world-renowned restaurant offering fine local cuisine.
Chapultepec's Cultural Tianguis
Avenida Chapultepec is the main hub of Guadalajara's night life, but it also plays host to a weekly cultural tianguis (street market). Every Saturday afternoon and evening, stall holders peddle their wares down the central thoroughfare of Chapu, Paseo Chapultepec. Due to its prime location, this is a hugely popular market with locals and tourists, drawing large and diverse crowds. With products ranging from handwoven rucksacks to Huichol beaded jewelry to secondhand books, this is Guadalajara at its most authentic. The stalls almost always give way to lively street performances from hula hooping to salsa dancing. As you stroll through the market, take time to stop into the numerous bars dotting Chapultepec for drinks and entertainment that last all night.
Tequila
Jalisco is the birthplace of tequila, the famous Mexican spirit made from the blue agave plant, and no visit to Guadalajara is complete without a day in Tequila. There are several tour companies that run trips to this small and vibrant town, including the Tequila Express. Visitors using these services can enjoy the experience without worrying about the details, as tours may include travel, food, entertainment, and tastings. Booking tours in advance is recommended, although adventurous visitors can make the journey on their own, taking the bus to Tequila from the Central Vieja in Guadalajara. Almost all distilleries offer tours, so groups can simply sign up at the factory of their choice upon arrival. For a complete Tequila experience, try cantaritos (tequila and a mixture of fruit juices) while overlooking the small central plaza.