Casa Habita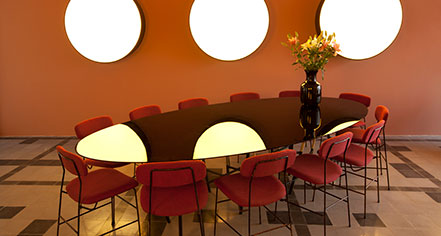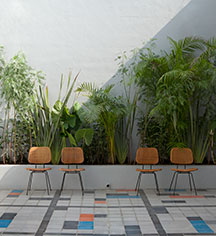 Meetings & Groups
Casa Habita offers various spaces that can be used for social or corporate events.
Top Suite
The largest suite at Casa Habita can be reserved to host exclusive events. Over one hundred square meters of space is available on the terrace, living room, and bedroom for upscale social gatherings.
Conference Room
An ideal space for business meetings, the conference room is on the group floor of the new tower and includes its own patio.
Patio Bar
Located on the ground floor, the patio bar occupies the community space between the vintage house and the high rise tower. The patio bar offers lively cocktail service to the open patio area, which is also connected to the conference room, making it possible to get full use of the hosting facilities.
Pool Bar
Above the vintage house overlooking the tree-lined street is the poolside bar and connected terrace. The pool bar is an excellent place for drinks and conversation.