Casa Lecanda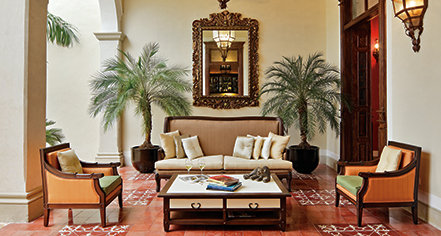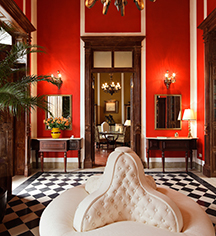 History
Casa Lecanda's story is magnificent, and dates back to the 19th century when the property was originally constructed as an authentic Colonial-style residence within the city of Merida. The structure saw its variety of tenants, and began the process of conversion in 2009 to a glorious, secluded boutique hotel.

A talented team of architects alongside the hotel's owners plotted out the hotel's careful restoration, including fixing up the desolate pieces of the property, as well as preserving authentic architectural touches. Utilizing classic architecture and delicate clay floors, Casa Lecanda soon began to emphasize the distinct aesthetics of the Yucatan region.

Today, the hotel prizes light colors for their soothing ambiance, and features the original house connected by three patios and their surrounding greenery. Casa Lecanda's aim is to welcome travelers into a charming respite from the hustle and bustle of chaotic life motions, and utilizes its architecture to establish this atmosphere. Each accommodation boasts high ceilings, plentiful amounts of natural light, and local artwork, conveying the peace and tranquility of the Yucatan region for its numerous visitors, time and time again.

Casa Lecanda, a member of Historic Hotels Worldwide since 2015, dates back to the 19th century.