Chablé Resort & Spa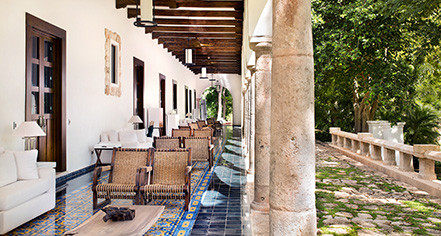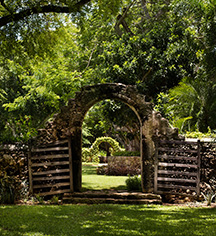 History
As with many of the great haciendas of the Yucatán, this world-class boutique hotel was built in 1650 as a working cattle ranch. The hacienda eventually changed to henequen production by 1850. That history is not forgotten today, as every guest at the hotel receives a full recitation of the five-star hotel's story.
Guests of today are not stepping into the working property of yesteryear. Since 2016, visitors to Chablé Resort & Spa have experienced the historic hacienda as the common space of the resort, while enjoying elegant accommodations that include a private outdoor pool, sunbeds, spacious terrace, and outdoor shower. Guests enjoy a variety of unique cultural and heritage activities including a world-renowned spa, hands on Mayan kitchen demonstration, temazcal sweat lodge ceremony, local wine tasting, and day trips to the cultural hub of Mérida.
Chablé Resort & Spa was honored with the Prix Versailles 2017 from the International Union of Architects for the best hotel in the world for architecture and design. The Mexico-based designer Paulina Moran and architect Jorge Borja accepted the award in person at the exclusive ceremony held at the UNESCO headquarters in France. General Manager Rocco Bova is quoted as saying, "True luxury is about preserving the soul of an incredible destination, so when Chablé was conceived it was important to continue telling the story of this ancient hacienda through its unique architecture and design elements,"…"Working alongside Ms. Moran and Mr. Borja, we were able to achieve this delicate juxtaposition by seamlessly incorporating modern aesthetics alongside heritage construction. The final product offers guests a truly balanced and harmonious retreat that honors Mayan traditions without sacrificing the global standards for luxury."
Chablé Resort & Spa, a member of Historic Hotels Worldwide since 2017, dates back to 1650