Condado Vanderbilt Hotel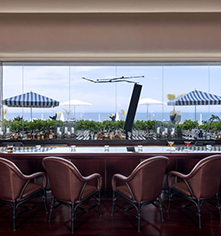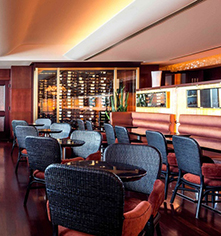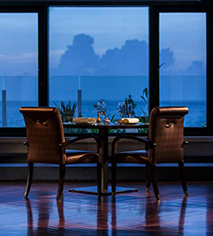 Dining
Experience the pleasures of exquisite Puerto Rican food and drink at the Condado Vanderbilt Hotel, where Executive Chef Juan José Cuevas utilizes the freshest, most flavorful ingredients. As a celebration of its captivating oceanfront setting, this historic San Juan hotel offers refined dining experiences expertly paired with the finest cocktails and wines, blends exceptional cuisine with breathtaking ambiance. Acclaimed by discriminating guests and food critics alike, the dining choices at the Condado Vanderbilt will surpass every expectation. Guests can choose to satisfy any taste and occasion, from luxurious lounges and fabulous bars to elegant fine dining restaurants and spacious salons.
1919 Restuarant
Boasting world-class cuisine, 1919 Restuarant is a locally-rooted dining experience committed to offering up the freshest organic and local ingredients for each and every dish. Placing the highest value on hand-selecting products that are local, artisanal, and homemade, this refined restaurant boasts creatively crafted food that is truly flavor-forward, served up fresh and with a contemporary flair.
Ola Restaurant
An ode to the palate, Ola Ocean Front Bistro provides flavors of Puerto Rican cuisine with an unrivaled Atlantic Ocean setting. With a passion for the heritage of Latin flavors, Chef Natalia Rivera takes pride in offering dishes made from fresh local products in a relaxed and family friendly environment. Whether for breakfast, lunch, or dinner dishes are meant to be shared and complemented with drinks or refreshers from Ola's al fresco bar.
Saturday and Sunday brunch is available from 11:00 AM to 3:00 PM with live music.
Vanderbilt Court
Spacious and grand, yet surprisingly intimate, the Vanderbilt Court is the epicenter of the San Juan nightlife scene. Amid uninterrupted sea views and exotically patterned fabrics, guests may lounge on contemporary sofas and lounges while enjoying appetizers and expertly mixed cocktails. Warm breezes beckon from the oceanfront terrace, which offers a captivating setting for relaxing and socializing at any time of day or night. The Vanderbilt Court offers three distinct bars and lounges appointed with an unparalleled atmosphere of elegance and style.
Veritas Wine and Cognac Bar is a celebration of life's two most sensory delights – vintage wine and music. Savor the pleasure of wine or cocktails while enjoying a night of stargazing and romantic ocean views.
Marabar Martini Bar and Lounge is a popular, contemporary bar in Puerto Rico. Order up an exotic cocktail and settle in to enjoy live renditions of live piano or jazz trio while taking in spectacular views of the Atlantic Ocean just beyond the windows.
The Avo Lounge is the unofficial meeting place of the Condado Vanderbilt Hotel, managing to energize and soothe guests all at once. Avo Lounge is a particular favorite among cigar lovers, with select high-end brands available for enjoyment onsite.