Cures Marines Trouville Hôtel Thalasso & Spa-MGallery by Sofitel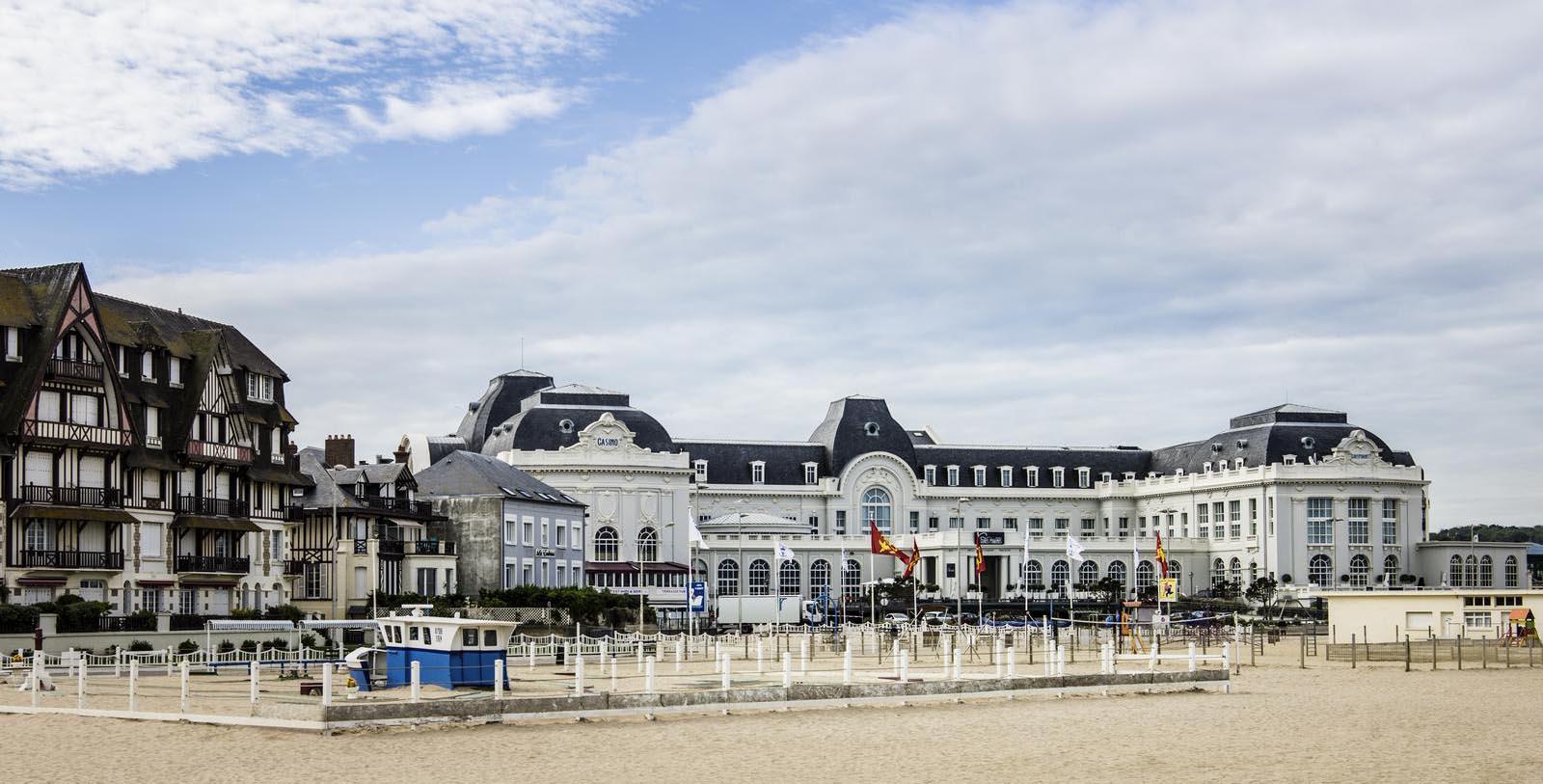 History
Cures Marines Trouville Hôtel Thalasso & Spa-MGallery by Sofitel was constructed in the years leading up to World War I, which was an era defined by its economic prosperity, artistic expression, and political intrigue.
The Cures Marines Trouville Hôtel Thalasso & Spa - MGallery by Sofitel is intimately tied to the surrounding town of Trouville-sur-Mer. In 1830, two artists named Eugène Isabey and Charles Mozin discovered this quaint seaside village in their quest to locate the perfect spot from which to paint the beautiful Norman coastline. Their arrival marked the beginning for Trouville-sur-Mer's emergence as an admired vacation destination. Easily within reach of the Parisian suburbs, this tiny fishing port rapidly grew into a majestic resort community. Soon, many people from across France traveled to Trouville-sur-Mer to rejuvenate both the mind and body. The town's bucolic charm became so alluring by the end of the century that it encouraged the creation of numerous, endearing monikers, including "Queen of the Cote Fleurie."
As Trouville-sur-Mer grew into a prevalent holiday retreat, entrepreneurs decided to build an extravagant casino to accommodate the town's new visitors. Known as the Casino Trouville-sur-Mer, the business was among the entire region's most prolific establishments. But in the early 1900s, the casino's manager, Eugène Cornuché, was determined to renovate the building upon the opening of a rival venue across the Touqes estuary. Amazingly, Cornuché's ambitious construction project only took 15 months to complete. When it concluded in 1912, the building, now called the Casino Municipal de Trouville, stood as Europe's largest casino.
Despite the building's newfound grandiose appeal, Cornuché's vision eventually came to naught. By the 1930s, the casino had lost too much of its business to local competitors, Casino de Deauville and Casino du Normandy. The Casino Municipal de Trouville sat dormant for the next several decades, save for a partial renovation by the city in 2011. But, thanks in large part to both Sofitel and the COFINANCE group, the building is undergoing a renaissance. Recently transformed into a luxury hotel, the two companies have ensured that their work has preserved the majesty of the former casino. Now known as the Cures Marines Trouville Hôtel Thalasso & Spa, the building is once more a magnificent embodiment for the area's fantastic heritage."