Dalen Hotel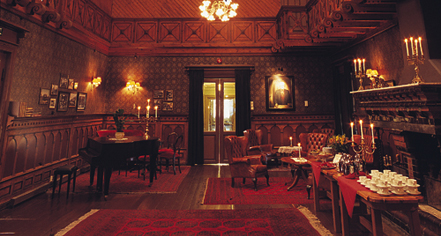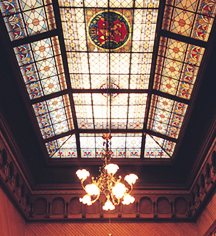 Weddings
Embark on your own fairytale at the renowned Fairytale Hotel. Dalen Hotel is a breathtaking location for your wedding. Whether you have a small wedding in the gracious Victoria hall, or reserve the whole hotel as your own luxurious, private castle, Dalen Hotel is an unrivaled historic setting for a wedding.
Wedding Packages. Dalen Hotel offers a variety of customizable wedding dining, lodging, and ceremonial packages to suit each happy couples' needs.
Wedding Banquets. The chefs at Dalen Hotel are committed to creating a festive and delicious menu for wedding celebrations. Chefs are happy to make recommendations or give advice to help guests create fabulous wedding feasts. Wedding cake may be ordered through the hotel, along with other festive baked goods.
Eidsborg Stave. The most romantic church in the region, Eidsborg Stave is the perfect historic setting for a wedding. The landmark chuch dates back to 1250, and is within walking distance of the Dalen Hotel.
Wedding Transportation. Dalen Hotel transports guests in style from the wedding ceremony to the hotel. The specially decorated bus takes guests along a road with breathtaking scenery. The hotel can also provide horses with lavish old carriages to transport guests within the valley.
Marriage Ceremony on Hotel Grounds. Guests may tie the knot inside the hotel, on the veranda, or in the breathtaking garden, using the dramatic fairytale hotel as a picturesque ceremony backdrop.
Vendors. There are many quality wedding vendors located the valley surrounding Dalen Hotel. The florist Blomsterbua can work with brides- and grooms-to-be to create beautiful arrangements and bridal bouquets. Hairdressers and makeup artists are also available.