Deogarh Mahal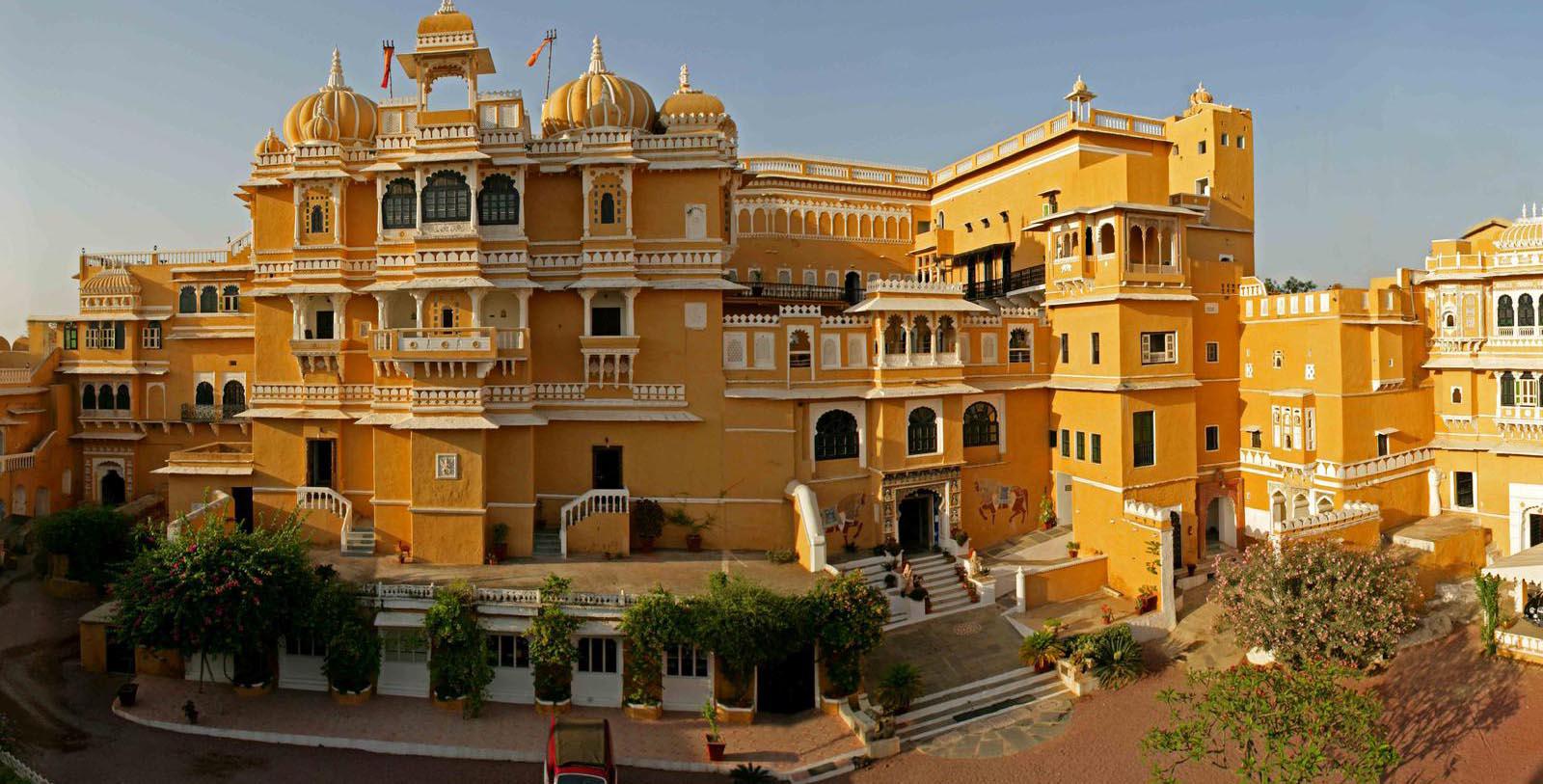 Taste
• Dine on local fruits and vegetables, farm-to-table dairy, daily pastries, jams, and seasonal juices offered from Deogarh Mahal's major pantries for typical Merawi cuisine with international flavor.
• Savor a beloved local dish known as chole bhature. This meal consists of spicy chickpeas and deep-fried flour bread that is typically served alongside onions, pickles, and green chutney.
• Taste another classic Indian dish called rogan josh. Orignially from Kashmir, rogan josh is a lamb dish that is prepared with a variety of rich spices. This delicious meal is typically served with a generous helping of boiled rice.