The Don CeSar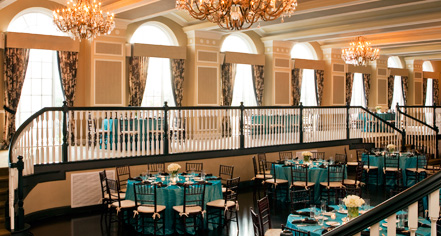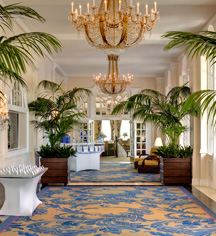 Weddings
Whether it's an intimate gathering garbed in Renaissance gowns or 1,000 guests classically attired for a traditional ceremony, Cinderella wishes and fairy tale romances come true at more than 300 weddings per year at the Don CeSar. The Don CeSar surrounds the betrothed in a wedding-cake setting while resort specialists make bridal whims a reality with brilliant turnkey programs from obtaining marriage licenses to arranging sunset hot air balloon departures. A comprehensive program at the Don allows brides to arrange all wedding details through the resort, from videographers and bands to flowers and cakes.

Brides can choose everything from black-tie historic ballroom extravaganzas to barefoot beachfront receptions. Weddings at the Don CeSar range from Scottish ceremonies complete with bagpipes and Scottish kilts with woolly socks for the wedding party to Tex-Mex fiestas with a steak cookout and line dancing. Other unique weddings have included traditional Persian Muslim ceremonies and authentic Italian celebrations. Whether the reception calls for the release of hundreds of butterflies on the courtyard steps or a floral shower from the sky, the historic resort accommodates.

The Don CeSar not only offers couples picturesque weddings, but is also the ultimate honeymoon destination. A honeymoon registry allows loved ones to give the betrothed anything from a weekend getaway at the Don to a sunset dolphin cruise to seaside spa pampering services to relieve pre-wedding jitters.