DoubleTree by Hilton Dundee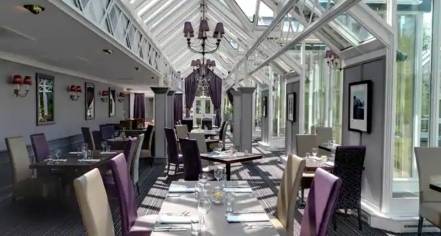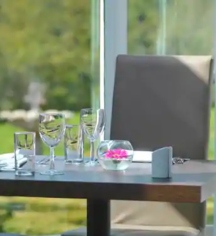 Dining
Maze Restaurant
Straddling the remarkable walled garden is the Maze Restaurant, DoubleTree by Hilton Dundee's exquisite dining establishment. The proud owner of a AA Rosette, the Maze serves classic fare found from across Great Britain. Inside, the talented culinary team creates an unforgettable experience by seamlessly blending traditional British cooking with delicious Asian and Mediterranean flavors. The restaurant's stunning glass windows and conservatory-style roof provide for stunning views of the adjacent garden, creating a delightfully intimate atmosphere in which to dine.

Monday to Friday, 6:30 a.m. - 9:30 p.m.
Saturday & Sunday, 7:00 a.m. - 9:30 p.m.


The Lounge
The Lounge has long been a haven for professionals seeking refuge after a long day of hard work. Its casual nature allows for locals and guests alike to unwind in the presence of good company. An appetizing selection of beers, wines, and fine spirits wait for all at the bar. The Lounge also possesses an incredible array of snacks, including an impressive assortment of different tapas. Guests can even enjoy its delightful cuisine from the coziness of their very rooms, as The Lounge provides amazing room service.

Daily, 8:00 a.m. - 11:59 p.m.