DoubleTree by Hilton Hotel Dunblane Hydro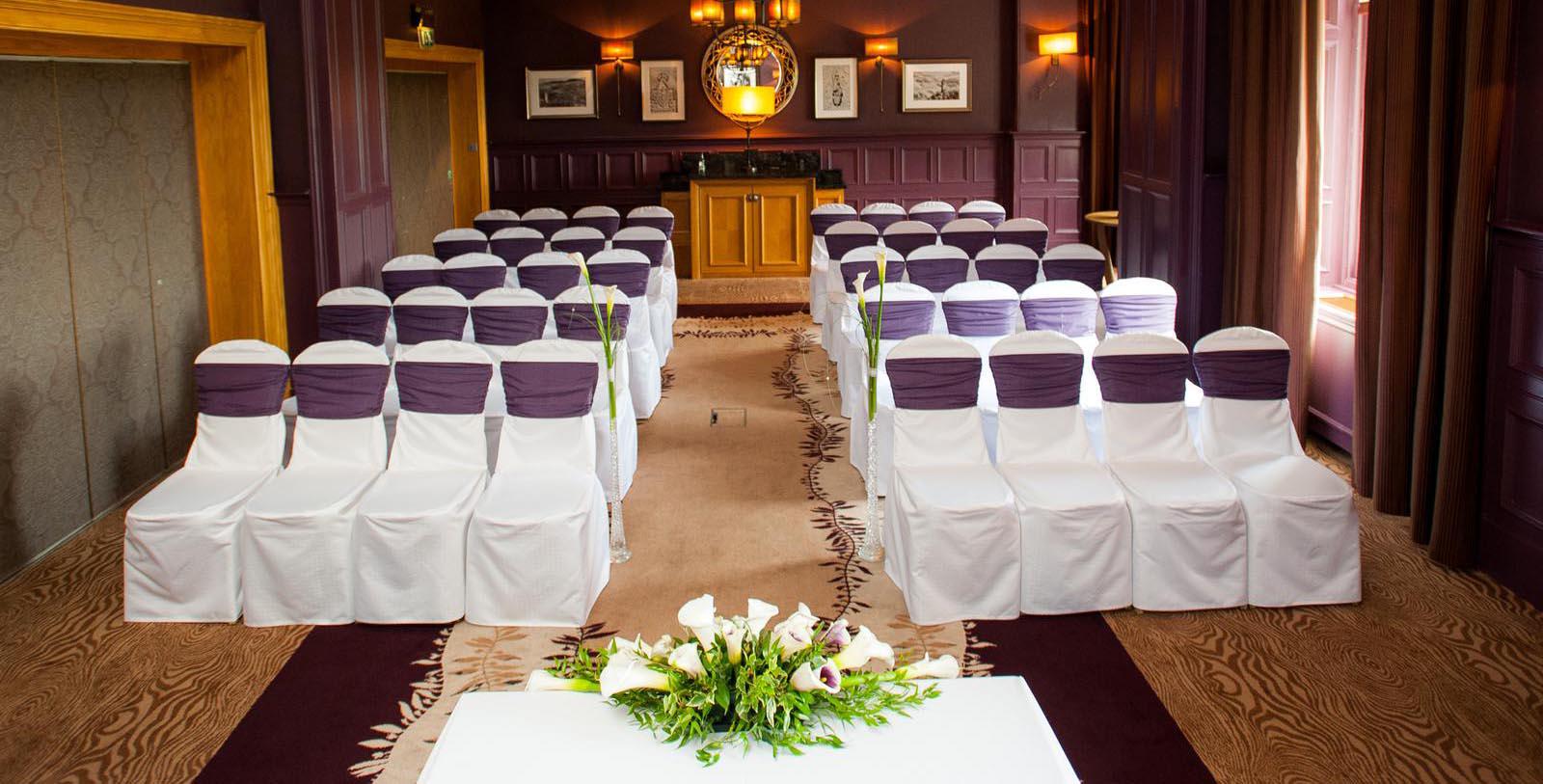 Local Attractions
Explore the rich history of the beloved town of Dunblane, one of the oldest settlements in Scotland. From Roman invasions to ancient battles, princes, and kings, the town has been at the heart of Scotland's rich heritage for centuries. With the town of Sterling nearby, (and the cities of Edinburgh and Perth not far away), Dunblane is surrounded by interesting attractions.
Stirling Castle
Stirling Castle is a great symbol of Scottish independence and a source of enduring national pride. The castle's long, turbulent history is associated with legendary figures from Scotland's past, such as William Wallace, Robert the Bruce, and Mary Queen of Scots.
Wallace Monument
Standing tall and proud outside the town of Stirling, the Wallace Monument overlooks the scene of Scotland's victory at The Battle of Stirling Bridge. For over 140 years, this world-famous landmark has fascinated visitors with its exhibits and displays, telling the story of the original Braveheart.
Bannockburn Heritage Center
Commemorating Robert the Bruce's victory at the Battle of Bannockburn in 1314, the Bannockburn Heritage Centre is a must-visit attraction. In the Visitor Centre, the exhibitions bring the Wars of Independence to life. Witness scenes of the Coronation of Robert the Bruce and the Signing of the Declaration of Arbroath.
The Falkirk Wheel
The world's first rotating boat lift, the Falkirk Wheel, is an engineering marvel that connects the Forth and Clyde Canal with the Union Canal. Visitors come in the thousands to explore the interactive visitor center, watch the wheel in action, and take boat trips to experience the lift in action for themselves.
Blair Drummond Safari Park
Scotland's safari park is a great day out for the entire family. There are many places for guests to visit: the Wild Animal Reserves, the Adventure Playground, the Boat Trip around Chimp Island, the Pets Farm, Lemur Land, the Flying Fox, the Giant Astraglide, the Sea Lion Shows, the Bird of Prey Centre, and the Pedal Boats. All attractions are included upon paying the entrance fee. (Blair Drummond Safari Park is only open from April to October.)
The Kelpies
These 30-metre-high horse-head sculptures are the largest in the world. Situated in The Helix recreational grounds, close to the Falkirk Wheel, this incredible attraction also boasts cycle trails, play areas and watersports.