DoubleTree by Hilton Hotel Dunblane Hydro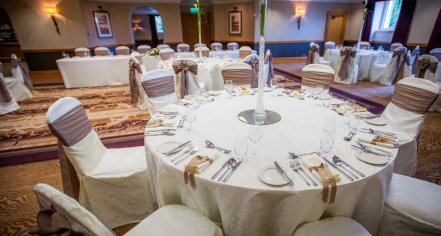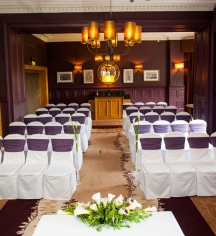 Weddings
Celebrate a marriage in the beautiful Victorian setting of the Doubletree by Hilton Hotel Dunblane Hydro. Hold an elegant ceremony or spectacular reception in one of the function suites, with every detail taken care of by the personal wedding coordinator, Morag Dow. With years of experience, Morag helps bring every aspect of a wedding at the hotel to life.
Choose one of four venues at the Dunblane Hydro for the wedding. The expansive Strathallan Suite offers patron an large entertainment space for up to 600 guests, with full access to a private bar. The MacLeod Suite provides a stunning view of the grounds, and features a beautiful veranda of which the wedding party may take full advantage. Guests may also appreciate the intimate and stately Scottish architecture within the Wallace Lounge, as well. Or, the happy couple may be captivated by the Victorian detailing in the Stuart Lounge, as they waltz across the room to a enchanting ballad played from the grand piano.
For those who wish for a more traditional ceremony, Dunblane Cathedral offers stunning, 13th-century architecture and interiors. The cathedral is just five minutes away, making it the perfect place to exchange vows before returning to the hotel for your reception. Savor an exquisite menu, with specialties including Scottish smoked salmon, kilned for 24 hours, and homemade blackcurrant trifle. Personalized gourmet menus will enhance the big day with Scottish cuisine crafted using the finest local ingredients.