Engø Gård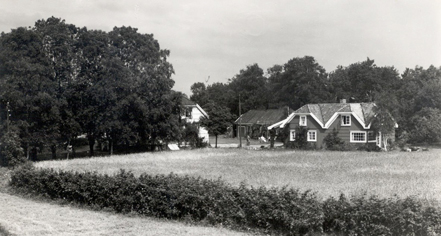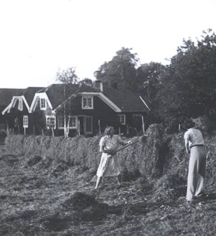 History
Originally built in 1845 as the popular summer country inn Pihls Pensjonat, Engø Gård Hotel and Restaurant was managed by several unique characters, including Frithjof Pihl and his sister Daisy, then by Frithjof and his second wife Dorothy, whose quirky and distinctive personality left a lasting impression at the hotel. Imaginative and knowledgeable, Dorothy was a strong-minded English woman that translated into the decor and style of the property creating an unmistakable British-style country home. Soon, luminaries and prominent personalities of Norway and other countries choose Engø Gård to experience an intimate and private tranquil escape from.
During the Second World War the country inn closed but reopened until the 1960s when it served as a summer residence for the owners. In 1983, Nina Felling and Harald Andersen acquired the hotel and oversaw extensive restoration, expansion, and upgrades. The hotel reestablished as Engø Gård in the summer of 2000 and has remained an exquisite choice for luxury accommodations and gracious service.
Engø's old charm is distinguishable by the property's surrounding yard, which has remained in its original state since Frithjof Pihl erected the dining rooms, Spisestuebygning, and Drengestuene, in the 1920s. While modern enhancements have been made, the unique features of the original buildings have been retained, comforting guests who return to the upgraded Engø Gård in spite of all the changes. The remaining fixtures and fittings of Pihls Pensjonat give the country inn an unmistakable style and an atmosphere of elegant nostalgia.
Engø Gård, a charter member of Historic Hotels Worldwide since 2011, dates back to 1845.